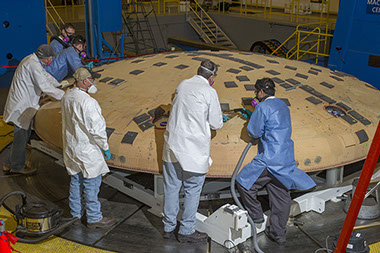 To nominate a technology or software for these competitions contact the Awards Liaison Officer (ALO') at your Center. They will inform you of the procedures for submitting a nomination and obtain the management and Center approvals needed to submit the nomination.
Each submitted technology or software must document that it meets the criteria of being significant, scientific, technical, and aerospace in nature.
Completed nomination packages are submitted by the ALO to the Inventions and Contributions Board for review and scoring. The ICB then meets to hear presentations from the nominees and makes recommendations to the sponsors of the respective competitions. The sponsors then send their recommendations to the NASA Administrator for final approval and announcement of the winners.
Contact an Award Liaison Officer