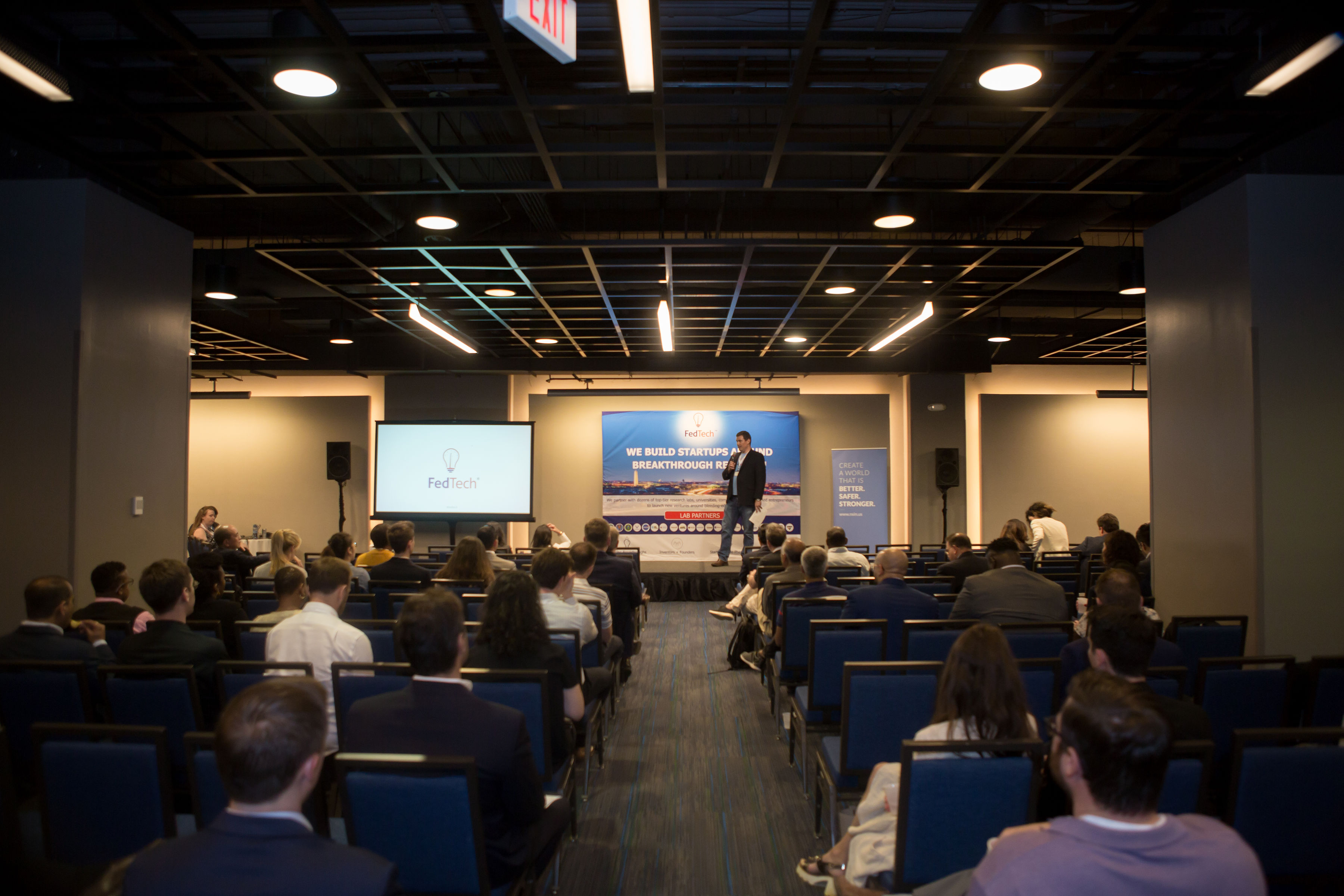 The 16-week Startup Studio kicked off on August 12, 2021, with a cohort that featured technologies from nine federal laboratories, including three NASA Field Centers. The second phase concluded on December 9, 2021, with the Frontier Venture Summit, a culmination of FedTech's Startup Studio program featuring finalist pitches, a keynote speaker, and a vote for the best startup pitch.
Ten Teams pitched their final business concepts to a panel of judges and an audience of nearly 200 from across the federal government. Congressman Don Beyer delivered the opening remarks for the event. During the program, 32 people came together to work towards a common goal, commercializing federal government technology. The entrepreneurs received over 60 hours of lean startup training and conducted upwards of 400 customer discovery interviews, honing their skills and iterating on their ideas as they received feedback.
"The Startup Studio has been exciting to watch grow into a fully-realized opportunity for new venture creation for these entrepreneurs and inventors in just 20 short weeks. FedTech is built on the foundation of creating significant impact by bringing ideas from whiteboard to reality, from labs to the market, and allowing novel access to innovative new technologies for aspiring and seasoned entrepreneurs. The FedTech team couldn't be prouder to collaborate with NASA and all of the teams who committed to seeing the potential of these technologies grow into new companies." Said Robyn Brazzil, Director, Fedtech.
The FedTech Startup Studio offers entrepreneurs a dynamic experience that combines fast-paced immersive coursework with hands-on startup development activities, all of which help participants build successful, tech-based startups. FedTech matches entrepreneurs into balanced teams around federal government technology. Throughout the experience, participants collaborate in their teams and learn how to implement lean startup methodologies to validate a business model and commercialize technology from national labs. Participants receive training and mentorship every step of the way, giving them a supportive environment to test their ideas and pivot when necessary.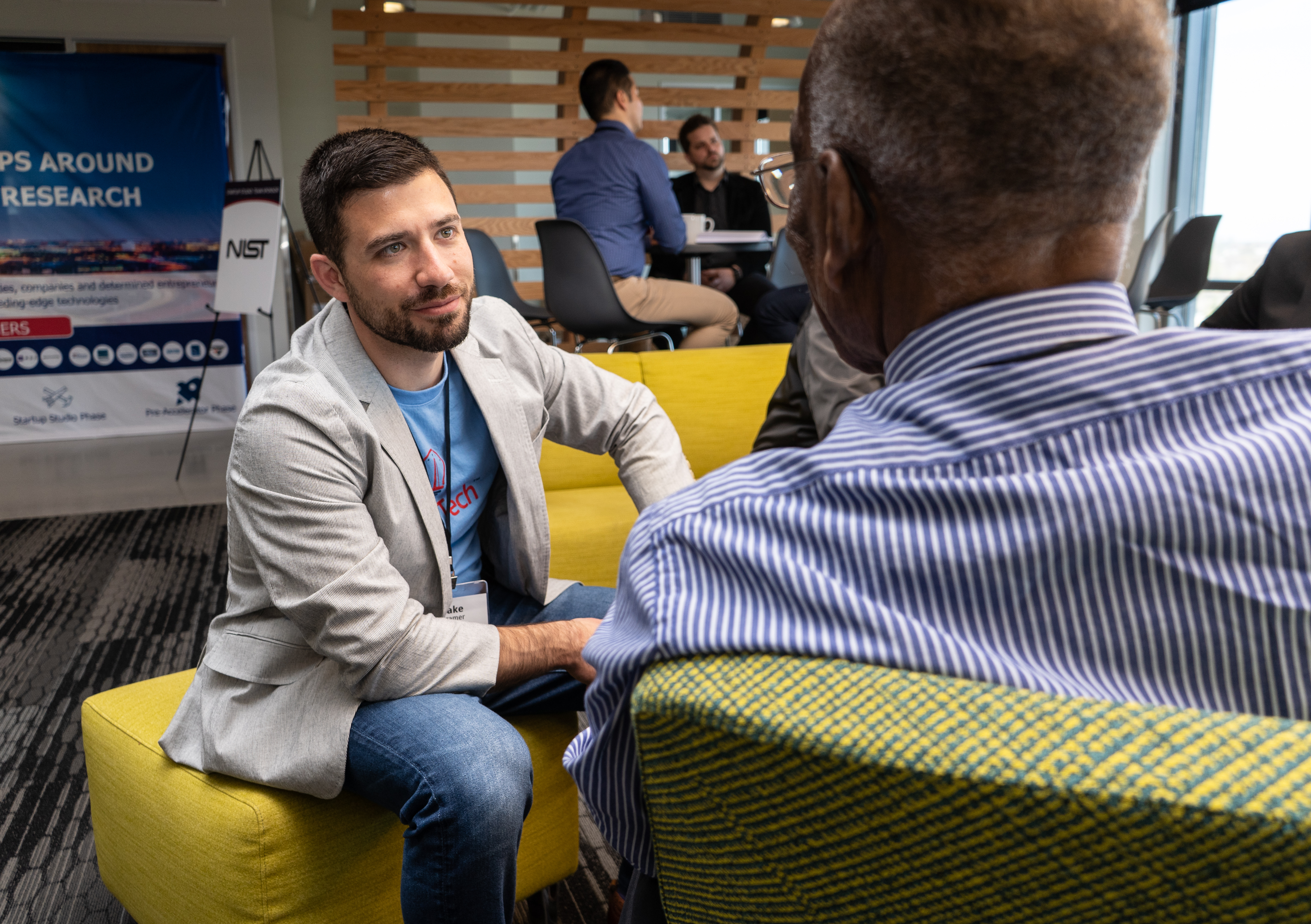 Two of the presenting teams are working to commercialize NASA technology, HealieTech and Canopy Aerospace. Both groups have incorporated and are in the process of licensing the respective NASA technologies.
HealieTech's vision is to accelerate the world's transition to sustainable technology via development of cutting-edge technology to protect and extend the life of high value assets on earth and in space. HealieTech is utilizing Self-Healing Low-Melt Polyimides from NASA Kennedy Space Center (KSC) to extend the life and increase the durability of materials in unmanned and manned vehicles, communications equipment, and information technology assets. HealieTech is poised to straddle two high-value markets: self-healing materials in the defense and space industries. While there are established competitors that provide non-healing materials in both markets, self-healing materials have not been used in either.  
"I really loved being involved with the Startup Studio and I appreciated the opportunity to work with NASA technology. When I saw Self-Healing Low-Melt Polyimide technology on the list, I thought it was so cool and it sounded like some kind of science fiction." Said Dr. Christel Bastida, CEO of HealieTech
 "We are in the final stages of licensing the technology from Kennedy, and we have a lot of really exciting opportunities lined up. It's like a powder keg just waiting for somebody to light the fuse." Said Bruce West, CTO of HealieTech.
Canopy Aerospace, is a startup manufacturer commercializing Thermal Protection System Technologies from the NASA Ames Research Center (ARC). Canopy's vision is to help lower the barriers of access to space by making critical thermal materials accessible to everyone in the industry. The Thermal Protection System Technologies that Canopy Aerospace is using protects against extreme temperature environments. They also have use cases on reusable rockets, reentry capsules, hypersonic vehicles, and hypersonic weapons. Additionally, Canopy is developing 3D printing and advanced manufacturing processes to lower costs and decrease lead times for these materials in the space industry.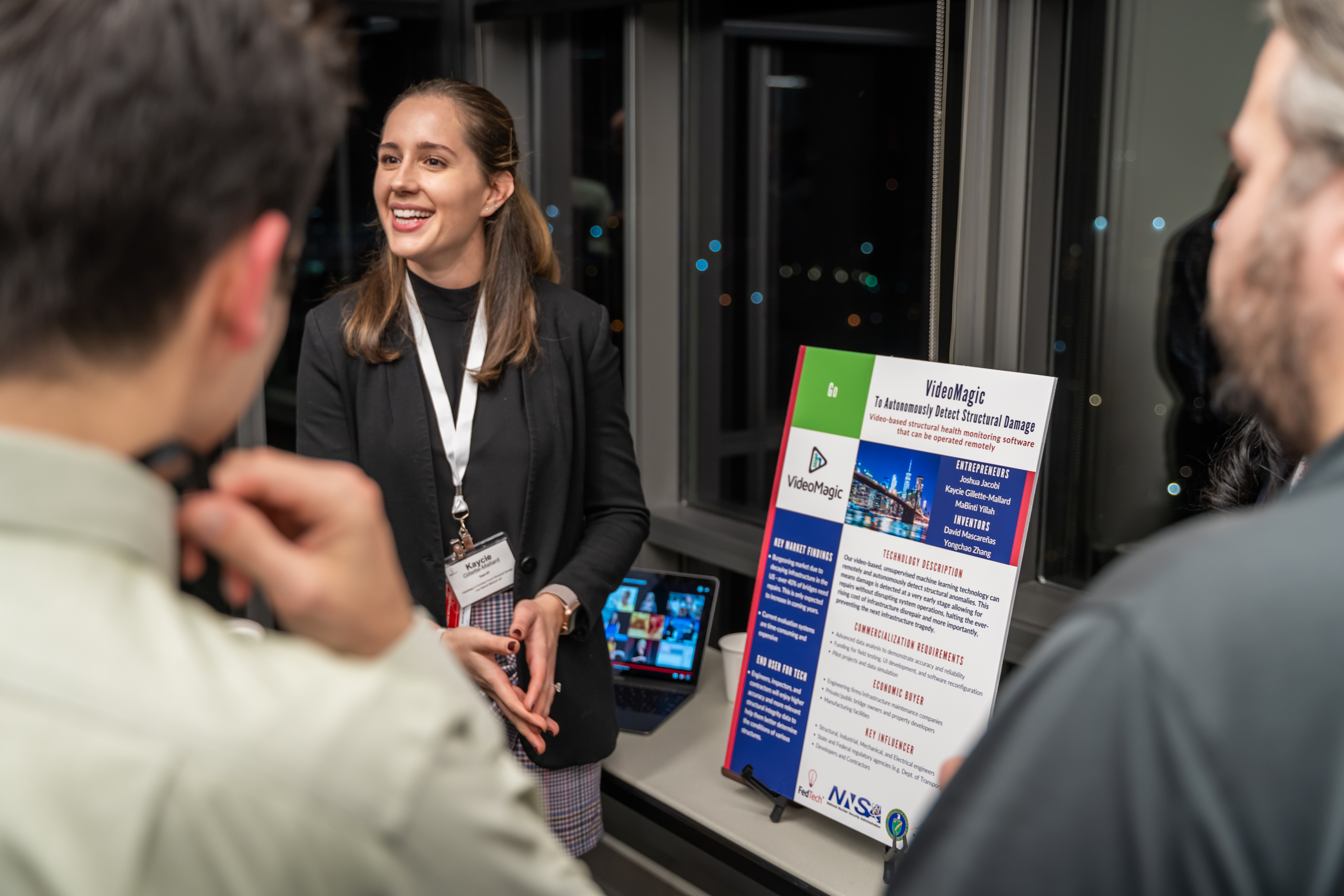 "NASA has been a pleasure to work with; everyone in the Technology Transfer Office has been extremely responsive in supporting our company as a startup. Currently, we are finalizing our Space Act Agreement, prototyping, building out our team and advisory board, raising funding, gathering early LOIs, and establishing pilot partnerships with space companies. We hope to be operational by the end of the year." Said Shieh.
While the program is about commercialization, not competition, there is an award for the highest-rated startup. This year's winner was Canopy Aerospace.
Both HealieTech and Canopy Aerospace will be sharing their experience with FedTech and licensing NASA technology in upcoming segments of our monthly Startup NASA Speaker Series. The events will be a 45-minute webinar presentation with a Q&A session at the end.
Sign up for our newsletter to get the latest news about upcoming events and check our virtual events page to see the schedule of future events and recordings of past webinars.
To learn more about NASA's Technology Transfer Program, visit our website or browse the Patent Portfolio.
For more information about FedTech, visit their website.
For more information about Canopy Aerospace, you can contact the company at sales@canopyaerospace.com or reach out directly to Matt Shieh at matt@canopyaerospace.com.
For more information about HealieTech, you can reach out directly to Sibi Shanthi at COO@HealieTech.com.