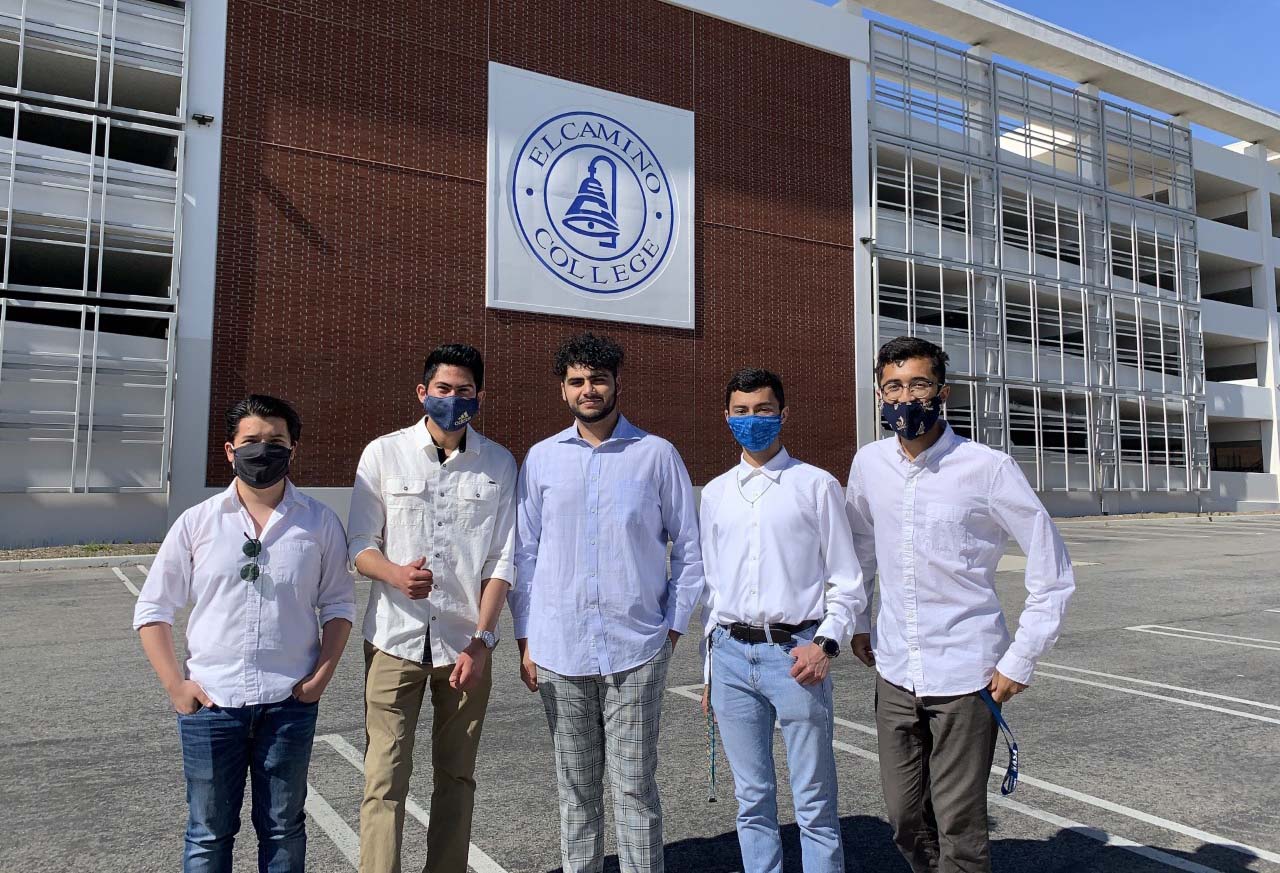 As the world becomes increasingly interconnected, there is a growing need for inclusive approaches to entrepreneurship. NASA's Minority University Research and Education Project (MUREP) and Technology Transfer Expansion (T2X) program work in tandem to prioritize inclusive educational opportunities and create pipelines from academia to entrepreneurship. MUREP provides financial assistance via competitive awards to Minority Serving Institutions. T2X works to accelerate the commercialization of NASA-developed technology by de-risking innovation and creating pipelines to launch and sustain startups.
At the beginning of 2021, a group of six undergraduate engineering students from El Camino College received a $5,000 grant for their NASA-tech-based startup from the (MUREP) Innovation & Tech Transfer Idea Competition (MITTIC). Following their success with the MITTIC challenge, the students were selected to participate in a pilot accelerator to mature their idea and develop business skills to balance their STEM experience. "As a group, we didn't have a lot of business experience. The coaching we received helped us understand the mechanics of entrepreneurship and taught us how to structure our approach to prioritize creating value for our customers." Said Moises Santander.
The members of the team include Alexander Lopez, a mechanical engineering student at California State University Los Angeles working on the company's financials and developing the 3D printer mechanical properties; Faizan Darsot, a mechanical engineering student at the University of Michigan focusing on product development and marketing; Mohammad Pasta, a civil engineering student at the University of California, Berkeley is the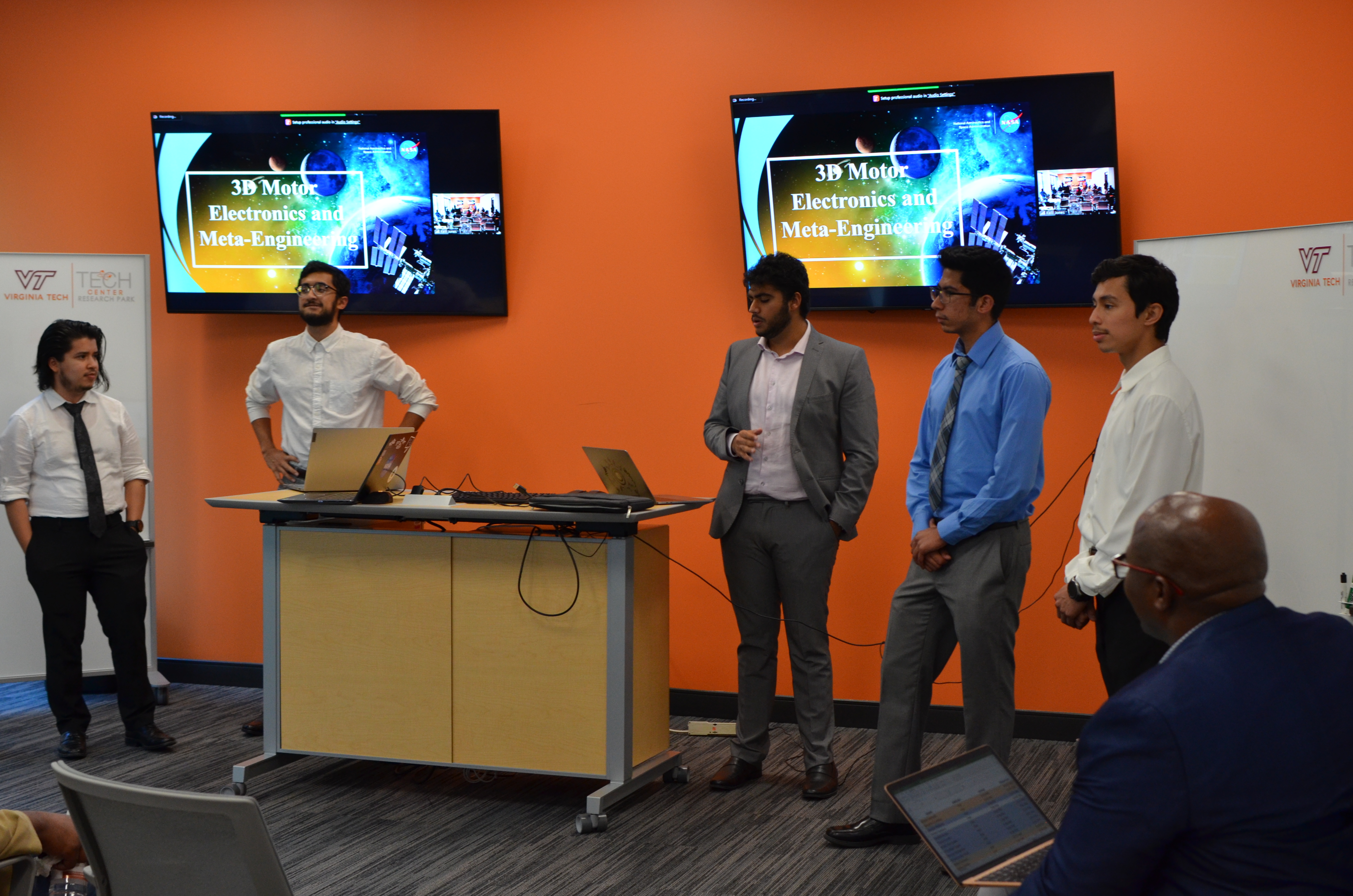 company's CEO overseeing future activities and direction; Moises Santander, a pre-engineering and electronics student at El Camino Community College serves as the company's COO overseeing the organizational functions of the business; Noe Servellon, a pre-Engineering and Engineering Technology major at El Camino College is the CTO managing the technical and software aspects of the venture.
The pilot program was a collaborative initiative between NASA T2X and the Tech Center Research Park in Newport News, VA to make interdisciplinary entrepreneurship accessible to minority students and alumni of HBCUs. Several schools associated with MUREP were pipelines for participants in the Tech Center Research Park Accelerator Network (TCRP AN). "I started with very little knowledge of how to start a business, the MITTIC competition and the accelerator helped me develop the entrepreneurial skills I needed to pursue this startup." Said Lopez
The Virginia Tech Center Research Park Accelerator Network Program, led by Jeff Johnson, Director, Tech Center Research Park, provided an opportunity for the group to network with other entrepreneurially minded individuals from across the country and interact with representatives from NASA. "The accelerator helped me understand what kind of resources NASA has to support startups," said Servellon.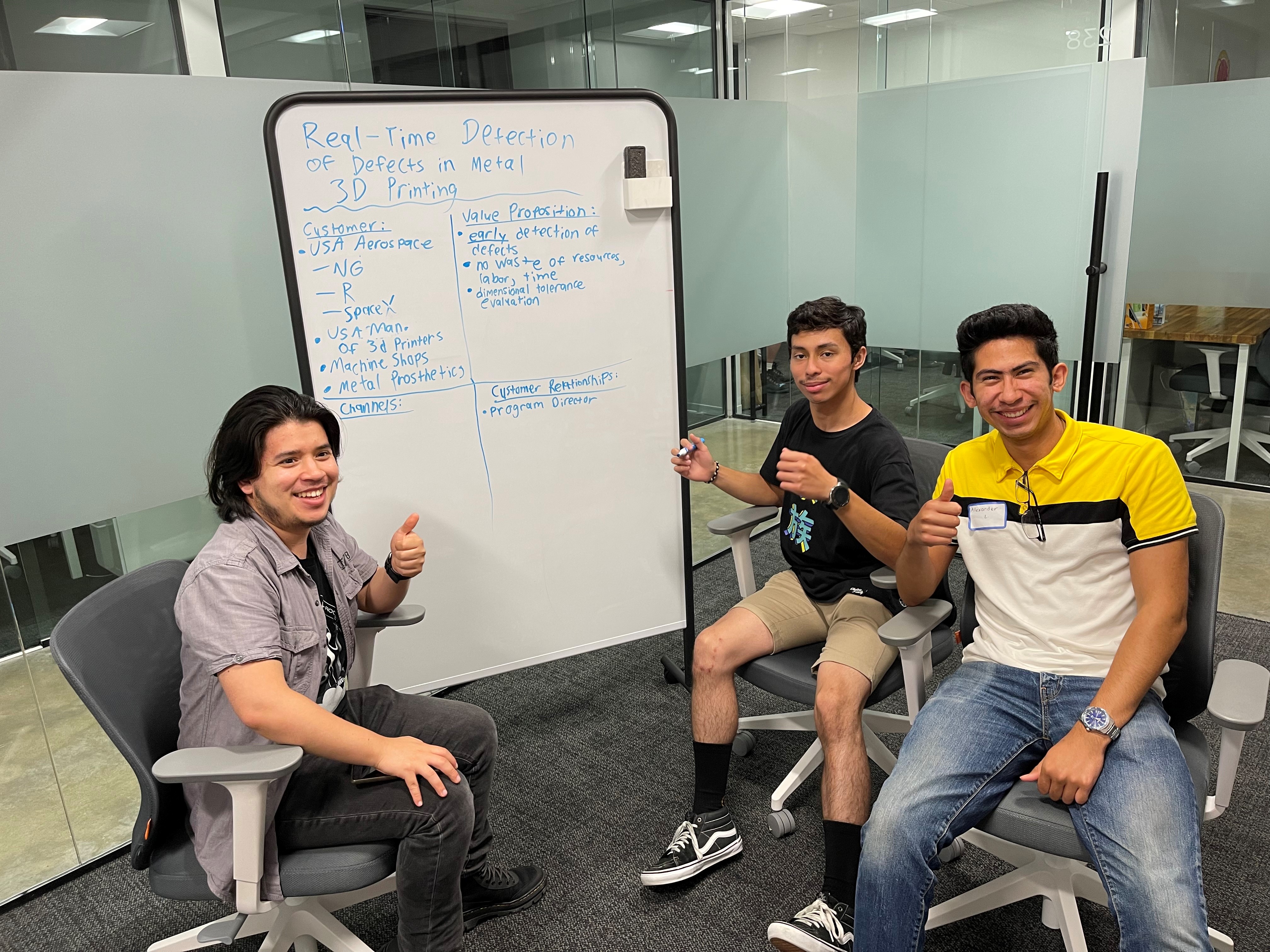 The group, incorporated as Techtonic 3D, has applied to license a robotic systems technology from NASA and plans to begin fundraising and prototyping this year. "We want to create sustainable effective technology to solve infrastructure challenges in underserved communities. We are working on digital and mechanical systems to boost the economy in these communities to minimize disparities and systemic inequality," Darsot said.
Techtonic 3D was featured in the monthly Startup NASA Feature Series in June 2022. 
Sign up for our newsletter to get the latest news about upcoming events and check our virtual events page to see the schedule of future events and recordings of past webinars.
For more information about Techtonic 3D, contact Moises Santander at m1lx3rsantander@gmail.com.