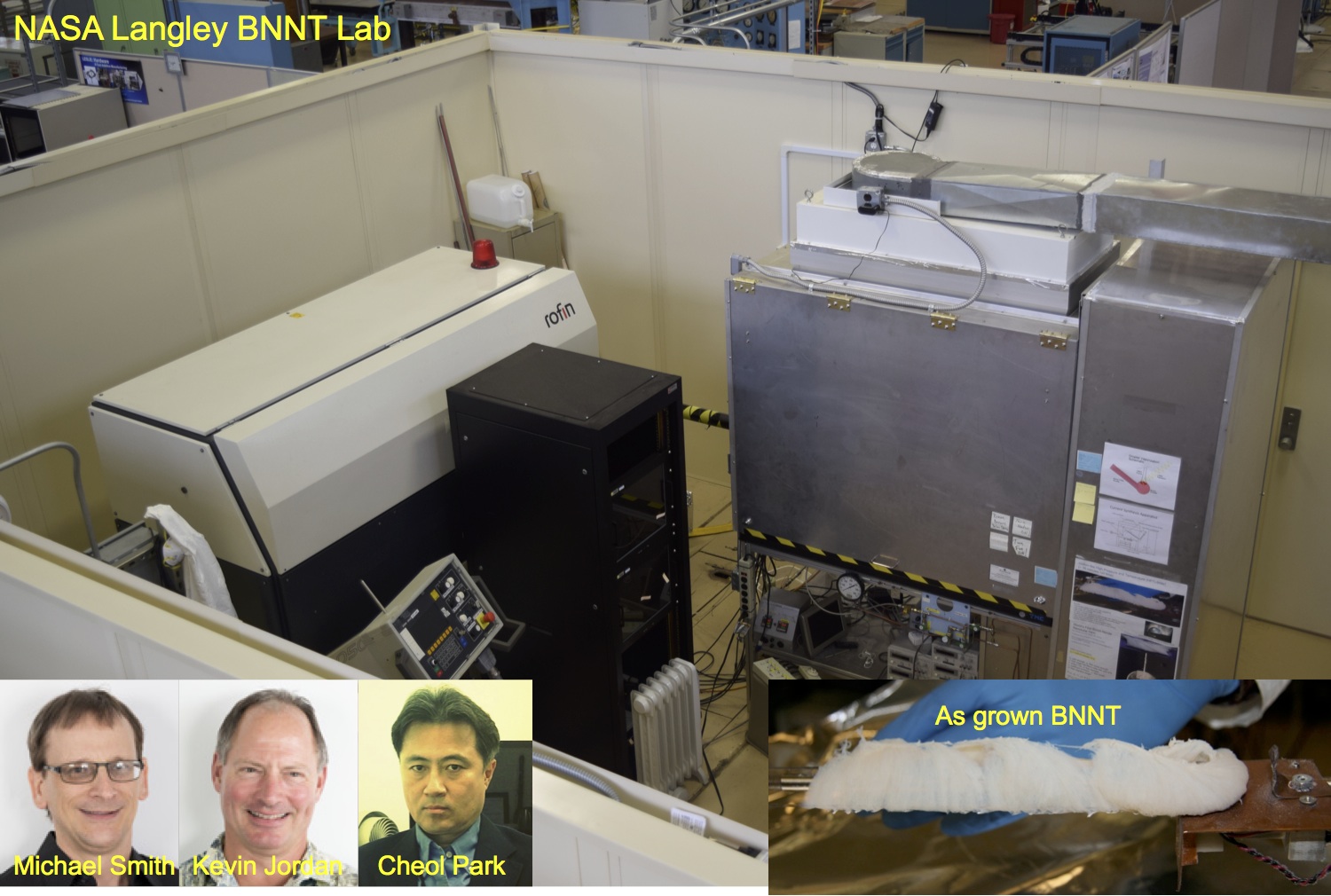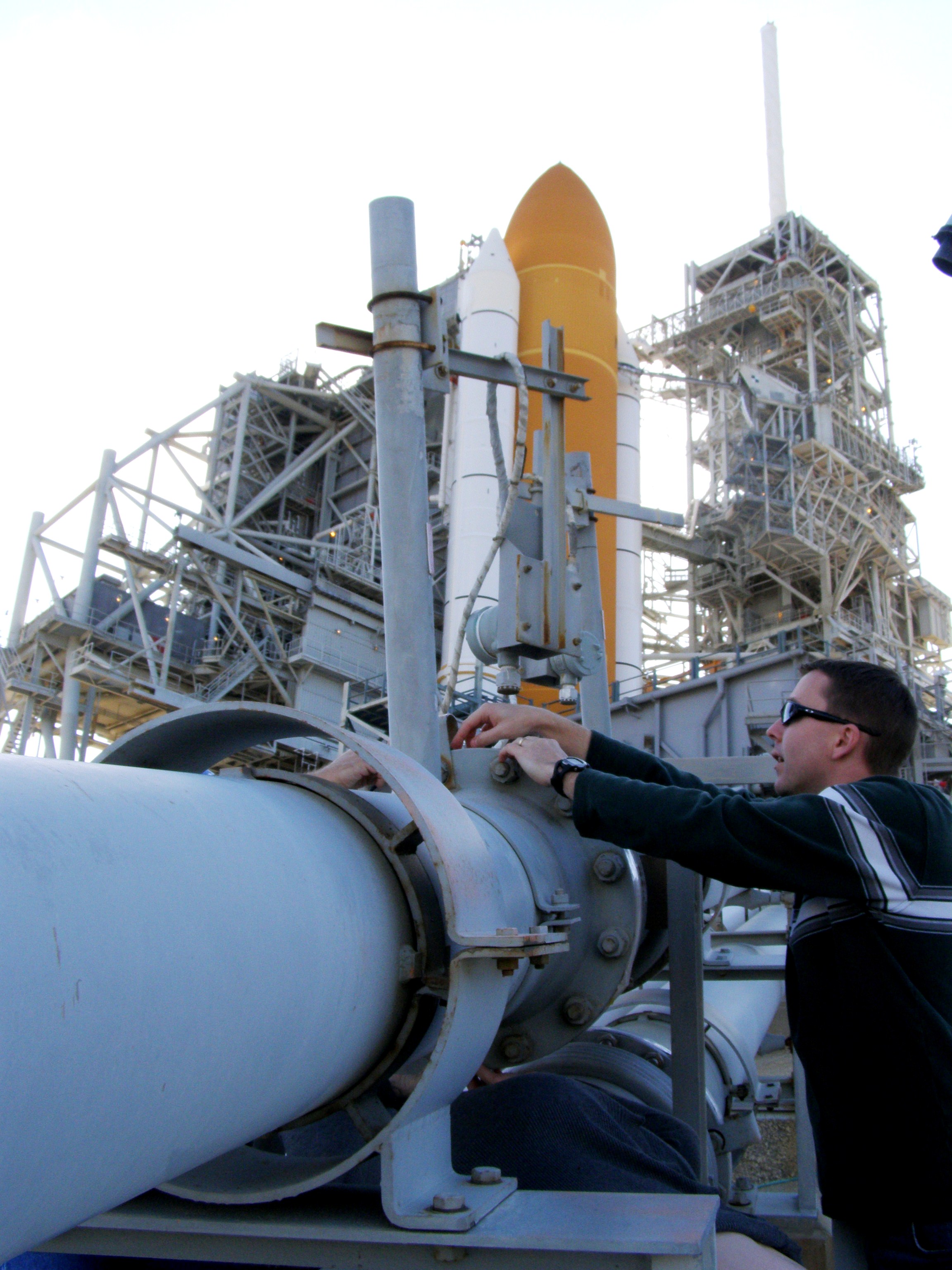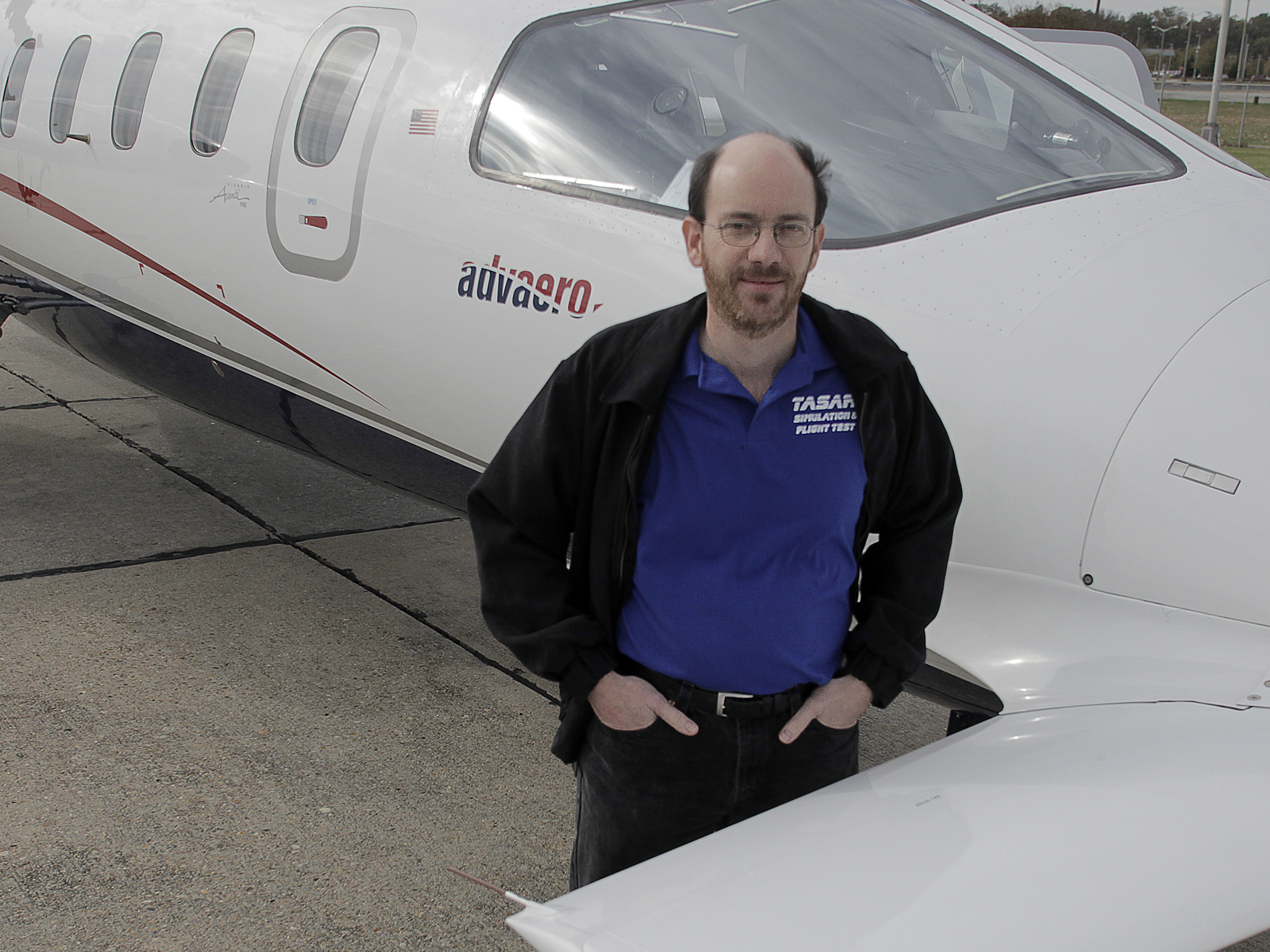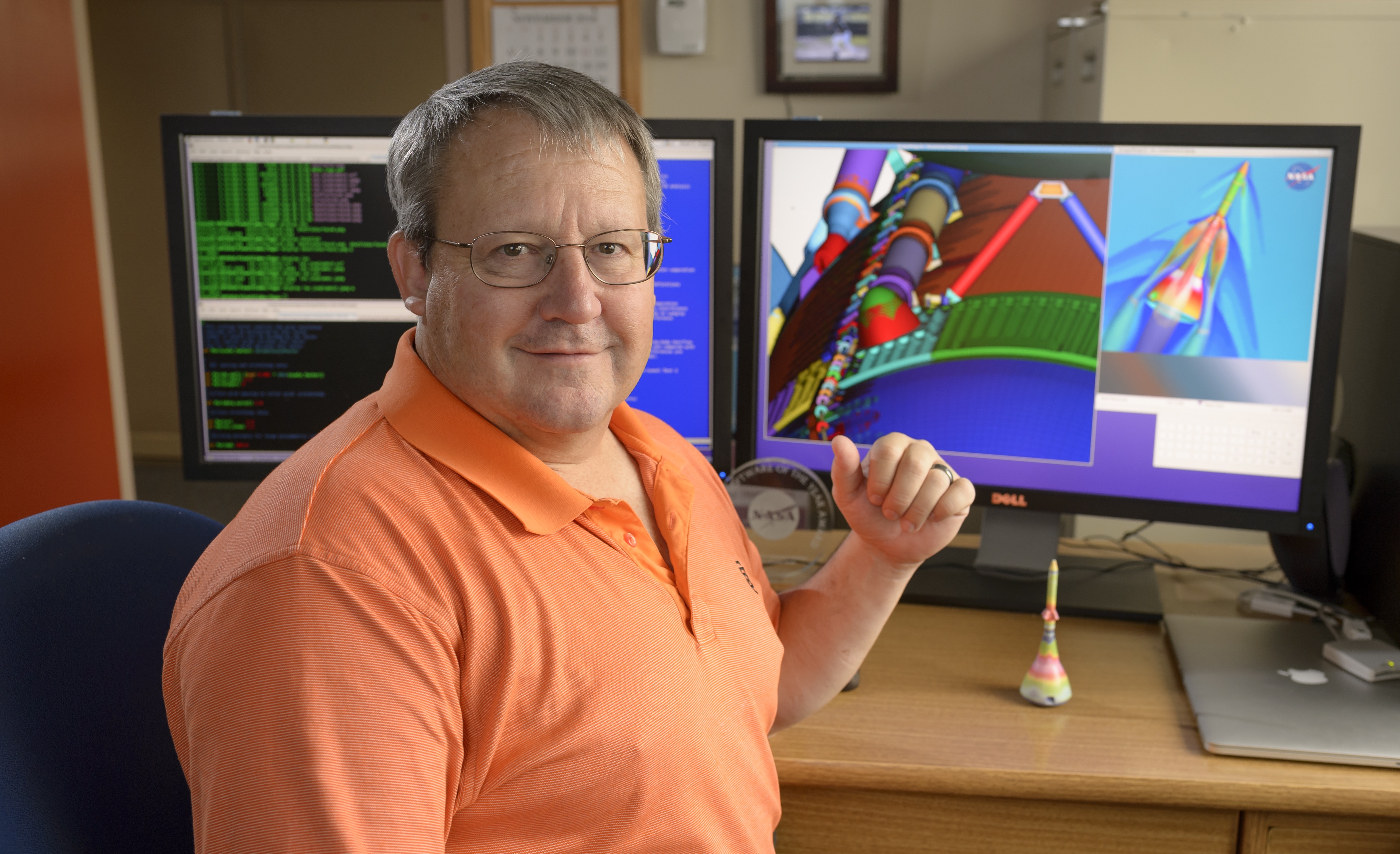 In 2016, the ICB evaluated six technology nominations for Invention of the Year and seven software nominations for Software of the Year. These technologies demonstrated the exceptional innovation and technical advancements achieved by the NASA team.
Invention of the Year Awards for 2016
The winners of the Invention of the Year (IOY) Awards were as follows:
The NASA Government Invention of the Year Award was awarded to the invention entitled Boron Nitride Nanotubes, from the Langley Research Center. The invention introduced a novel approach to synthesize high quality BNNTs without any metal catalyst using a high pressure, temperature (HTP) method, which produces highly crystalline, very long, thin BNNTs. The technology is licensed by BNNT, LLC of Newport News. The inventors of this technology are: Cheol Park, Michael Smith, and Kevin Jordan.
The NASA Commercial Invention of the Year Award was awarded to the invention entitled Hydrogen Sensing Pigments in Manufactured Polymer Composites (a.k.a. Hydrogen Leak Detection Tape), from the Kennedy Space Center. The inventors of this patented technology are: Luke Roberson, Janine Captain, Martha Williams, LaNetra Tate, and Trent Smith. The invention is a chemochromic sensor for detecting a combustible gas, such as hydrogen. This technology is licensed to HySense Technology LLC, which sells a product, Intellipigment™ tape, for detecting hydrogen gas leaks.
A runner-up award was given to:
Solid Freeform Fabrication Apparatus and Methods; Closed Loop Process Control for Electron Beam Freeform Fabrication and Deposition Process; Use of Beam Deflection to Control Electron Beam Wire Deposition Process from Langley Research Center. The technology is better known as EBF3.
Honorable Mentions were given to the following inventions:
ADR Salt Pill Design and Crystal Growth Process for Hydrated Magnetic Salts, from Goddard Space Flight Center
Prognostics - Remaining Useful Life Estimation and Its Applications to Electrochemical Storage, from Ames Research Center
Photogrammetric Recession Measurements of an Ablating Surface, from Ames Research Center
Software of the Year Awards for 2016
Software teams from the Langley Research Center and Ames Research Center were selected as Co-Winners of the 2016 Software of the Year award.
Traffic Aware Planner (TAP), developed at Langley Research Center, is a cockpit-based software tool used to aid pilots in identifying in-flight route-optimization opportunities that are de-conflicted from known traffic, weather, and restricted airspace. In addition to interest by the FAA, TAP has generated immediate and significant attention from the aviation community for its operational and commercial potential. The innovators are David Wing, Mark Ballin, Kelly Burke, Robert Vivona, David Roscoe, David Karr, Stephen DePascale, Sharon Woods, Brendan LeFebvre, Andres Danziger.
Ames Research Center developed Pegasus 5.2, a revolutionary Computational Fluid Dynamics (CFD) tool providing automated integration of CFD grids to enable higher-fidelity aerodynamic analysis, speed, flexibility, and usability for assembling overset CFD grids. One of the most widely used CFD solvers in NASA, Pegasus 5 is also used extensively in industry and at major universities for modeling and simulation. The innovators are: Stuart E. Rogers, Norman E. Suhs, and William E. Dietz.
A Runner-up award was given to the Johnson Space Center software team for Generic Command and Telemetry Applications for the Core Flight Software Framework (CI-TO).
The following software teams were selected for Honorable Mention:
Goddard Space Flight Center: James Webb Space Telescope (JWST) Integrated Simulation Test (JIST)
Jet Propulsion Laboratory: Analytics Cloud
Kennedy Space Center: Distributed Observer Network (DON3.1)
Marshall Space Flight Center: Magnetogram Forecast (MAG4)