In August of 2022, 32 entrepreneurs traveled to Newport News, VA, for a week-long bootcamp course to kick-off the second Tech Center Science and Technology Accelerator Network, a follow on to the first-of-its-kind NASA technology backed accelerator that was launched last year.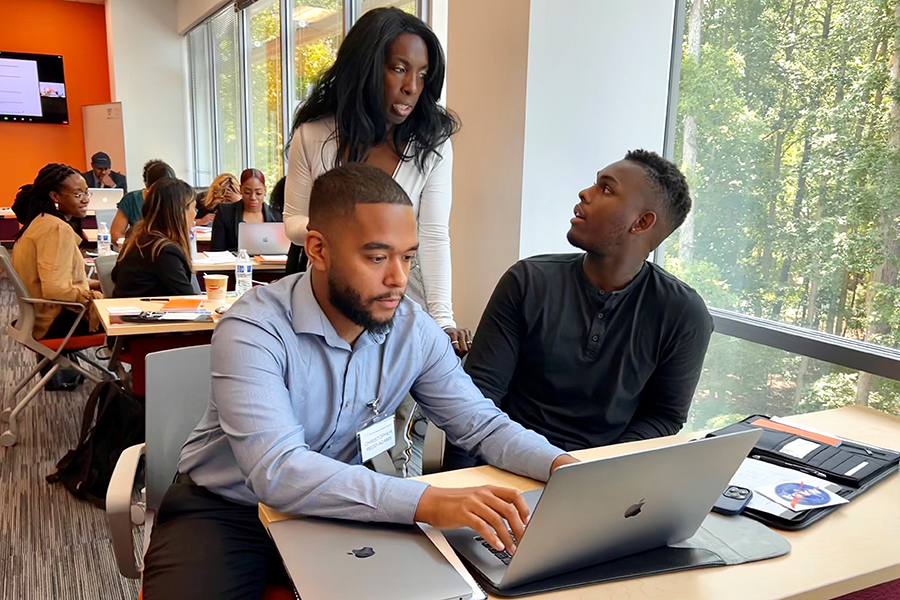 The program is focused on enabling minority-led startups to form around NASA-developed technology. Participants received high-impact lectures and hands-on instruction in lean startup methodology and venture creation. The program also focused on organic collaboration, enabling complementary teams to form and passions to align with capability. 
Nearly half of the cohort has a science or technology background, making them well-suited to launch NASA-tech-based startups. Participants also worked remotely to interview prospective customers to validate their ideas, research their chosen technology, and begin building viable business plans. 
At the end of the three-month program, participants delivered their final pitches to a virtual audience of instructors and NASA personnel. "These entrepreneurs are poised to disrupt industries and solve community and environmental challenges. Their passion is evident, and their diverse skills balance each other," said Mikaela McShane, NASA T2X program coordinator.
The inaugural cohort was successful; many of the participants went on to incorporate startup companies, license NASA technologies, and speak on the Startup NASA Feature Series.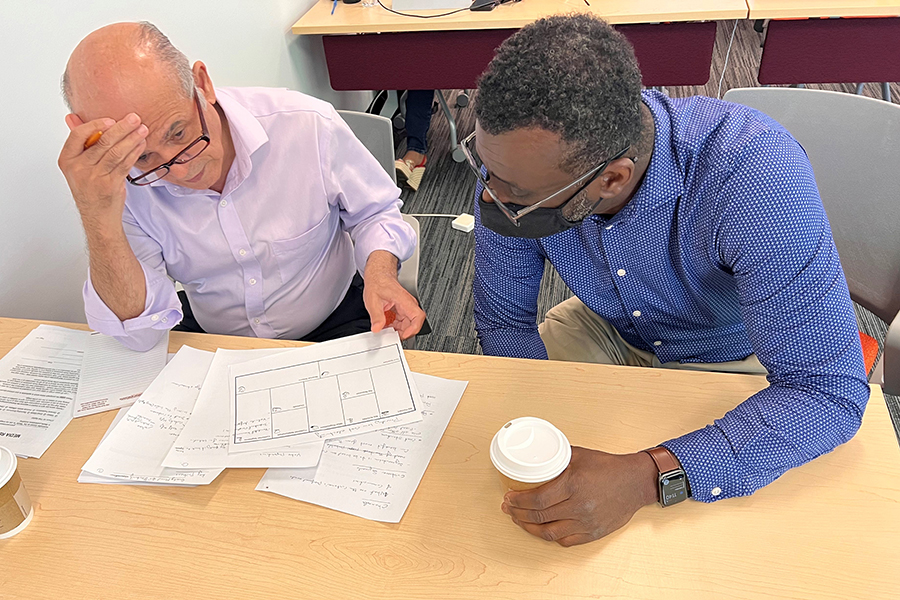 "We are always learning and refining our approach; we had a fantastic cohort last year and we learned so much from the participants about how to make this program even more productive," said Jeff Johnson, executive director of the Tech Center Research Park. "Last year's cohort was brimming with energy and enthusiasm, and we wanted to maintain that this year, while adding more practiced individuals who could balance that energy with experience. We hope to blend these two elements to foster truly complementary teams that can grow into well-rounded startups."
In the development of the second cohort, the instructors built on last year's success and incorporated the valuable insights that emerged, resulting in two adjustments to the recruiting process. First, they expanded the reach of applications to attract individuals with industry experience and diverse academic backgrounds. Second, they leveraged NASA's T2X pipelines to recruit participants who were already interested in working with NASA-developed technology. 
M. von Nkosi, founder, president, and CEO of the Institute for Local Innovations, led the recruiting efforts. Nkosi leveraged his extensive university and alumni networks to get the application in front of a large, diverse audience. "We were mindful that this accelerator was specifically about commercializing NASA technology. It made sense to select cohort members from a pool of candidates who would offer the best chance of starting and sustaining a company that could bring products to market with licensed NASA technology," said Nkosi.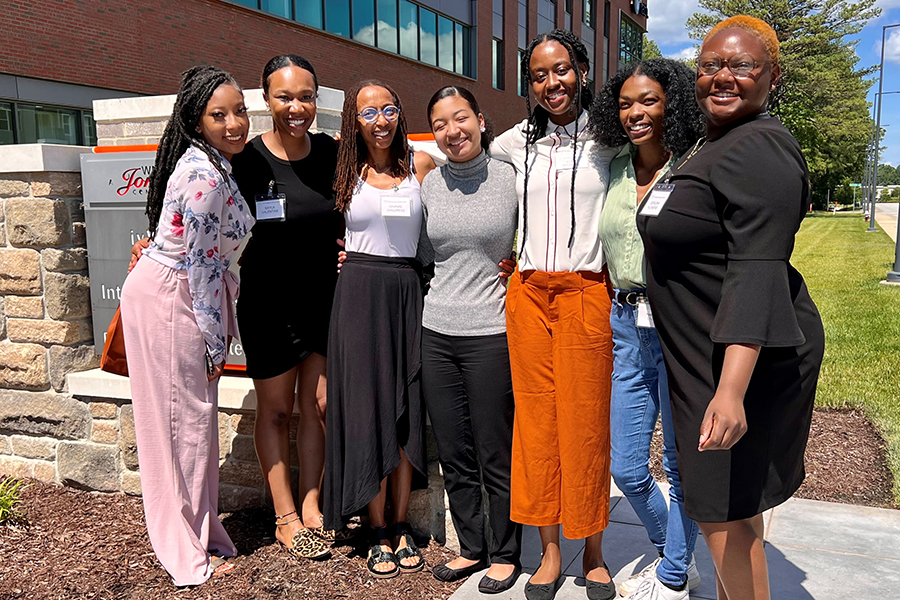 Of the 32 accepted cohort members, five came from Technology Transfer University (T2U) and Minority University Research and Education Project (MUREP) Innovation and Tech Transfer Idea Competition (MITTIC) participating universities. Maricarin Minnock, from the Embry Riddle Aeronautical University (ERAU) T2U program, remarked, "The opportunity, as a college student, to commercialize NASA technology is extraordinary." Logan Cicala, another ERAU T2U student, said, "Having access to NASA-developed technology makes such a difference when trying to start a venture on your own." 
Minnock and Cicala started out working on separate ventures but have since decided to work together and focus on one project. Dr. Ramy Rahimi, the instructor leading the T2U program at ERAU, remarked. "The accelerator is an excellent follow-on to the T2U program and provides valuable insight, training, and direction to these tech startups that are reimagining space technology solutions."
NASA T2U focuses on creating opportunities for university students to create commercialization plans for NASA-developed technology in a classroom setting, while MITTIC encourages groups of students at minority-serving institutions to submit proposals for technical projects featuring NASA technology. One of the MITTIC students in the accelerator, Deneen Royal, from Fayetteville University, shared her thoughts on the program.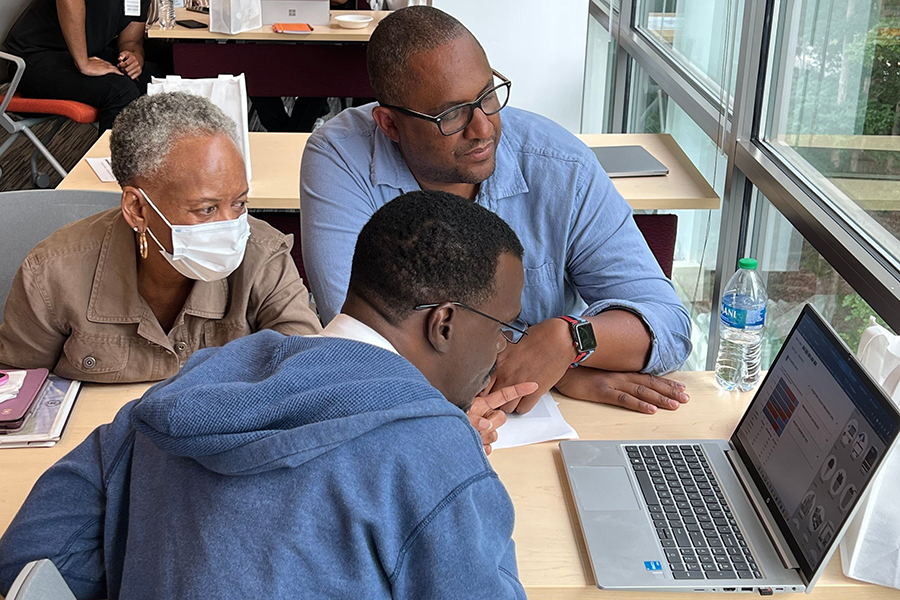 "MITTIC helped me come up with an idea and empowered me to go after it, and the accelerator helped me create a real, actionable plan. Coming into the accelerator, after going through MITTIC, enabled me to focus on the startup aspect because I already had the technology worked out. Using what I learned, my team and I identified the core problem we were solving and the core customer segment we were solving it for. The networking aspect of the program was excellent as well — I met people who had expertise that I and my team didn't have."
Christie Funk, NASA T2X program manager, remarked, "The ideas and creativity that the participants showed in their final presentations were both impressive and thought-provoking. The future is now, and these entrepreneurs are on the cutting edge of tomorrow. From harnessing wind energy to powering electric vehicles to digital fashion, solutions for mental health conditions, biomedical improvements to combat disease, and much more, the Accelerator Network Program cohort is driving innovation and change. I look forward to their next steps and am thrilled to have been a part of their journeys."
The individuals in this program are not interested in entrepreneurship for its own sake or trying to retrofit NASA-developed technologies into existing business concepts. They are passionate about effecting real change in the environment, their local communities, and the larger global community.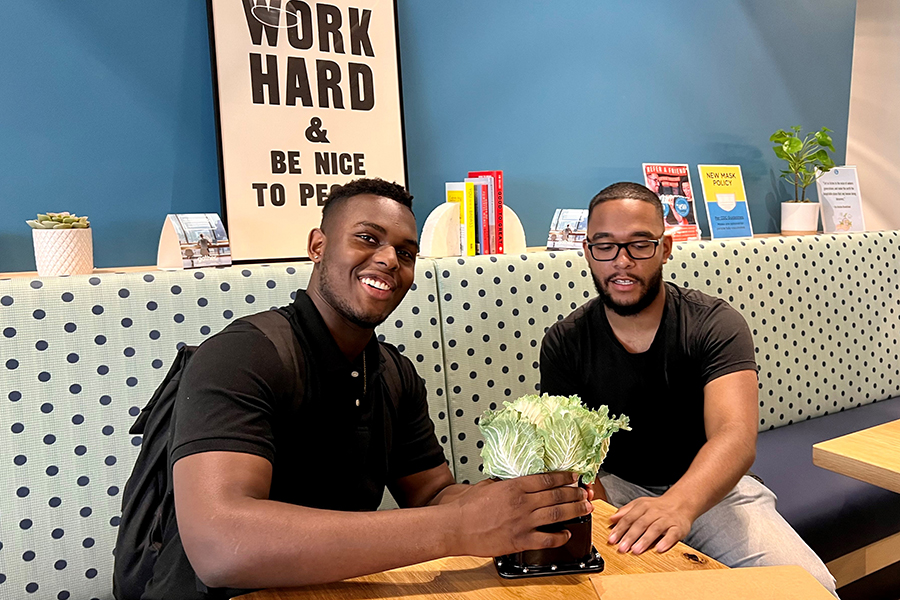 Beverlix Jean-Baptiste, a participant from Florida International University, remarked, "I'm interested in using entrepreneurship to create equitable opportunities for communities and individuals who have traditionally not had access. The accelerator program is fast paced, but I have gained tremendous knowledge and joined an incredible network of entrepreneurs and instructors." 
This is the central tenant of the program, creating equitable access to entrepreneurship and shepherding the disruptive ideas that can address some of our most pressing challenges.
For additional information, contact Christie Funk christie.j.funk@nasa.gov or Mikaela McShane mikaela.w.mcshane@nasa.gov.