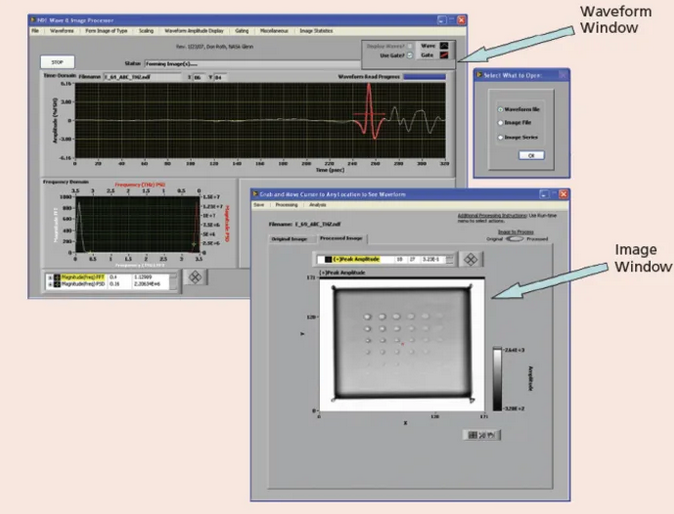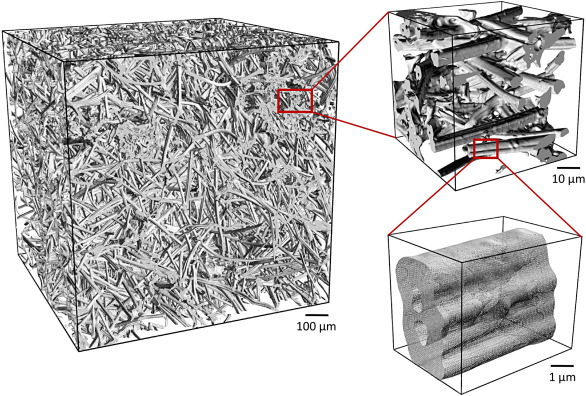 Before a launch day countdown ever starts, NASA spends years testing and re-testing every structure to ensure it will perform as designed.

These tests, with data gathered from numerous sensors, cameras, and even sound waves, can easily overwhelm you with information. With the right software, however, all the pieces can come together to help engineers spot and fix issues before they cause a problem.

The same is true for structures staying on Earth, whether you're building ground-breaking skyscrapers, next-generation aircraft, or something else.

We've gathered up some free-to-use and ready-to-download nondestructive evaluation (NDE) software programs created during NASA mission work to get you started.

Get the most out of waveform-based NDE data using a familiar interface
The NASA NDE Signal and Image Processing software contains multiple signal and image-processing techniques for various waveforms and images. However, it is the interface that makes this software so user-friendly. With functions found in commercially-available image-processing software programs such as Adobe Photoshop, users can conduct advanced image processing and analysis. This software has been developed using the latest versions of LabVIEW, and its associated Advanced Signal Processing and Vision Toolkits.

Beef up current testing software with software ready to integrate
Looking for a way to bolster your current field simulation software? Check out NASA's PanNDE. Created to build modular infrastructure for simulations, PanNDE enables the user to create adaptive models faster than other available software. The plugin software architecture allows for independent testing of sub-modules for improved reliability and improved software validation and verification.

All-in-one tool to analyze a structure's health and reliability
NASA's NDE Wave and Image Processor software really is the jack-of-all-trades when it comes to analyzing waveform and image-based data. With this software, the user has access to a complete post-processing capability in a single tool. Although the software has been developed for NDE professionals, the technology could be used for any other RF signal or image processing and analysis applications.

Get up and personal with build materials using 3D micro-structures
Often, the first steps in a big build need to start at the micro scale. Analyzing a future structure's main build material under the microscope can provide valuable insight into how strong and reliable it will be when construction finishes. NASA's Porous Microstructure Analysis (PuMA) software was developed to compute material properties and perform material response simulations on digitized microstructures of porous materials. PuMA is able to import digital 3D structures obtained from X-ray microtomography or to generate artificial microstructures, and to visualize the 3D microstructure. Material properties and response calculated within the PuMA model can be used to inform macro-scale material response simulations and guide material development.

Interested in downloading the software mentioned above? Follow the links to apply through our website. You can also browse our entire technology portfolio here.

Follow the NASA Technology Transfer Program on twitter @NASAsolutions for the latest updates on technologies available for licensing.