July 26,2022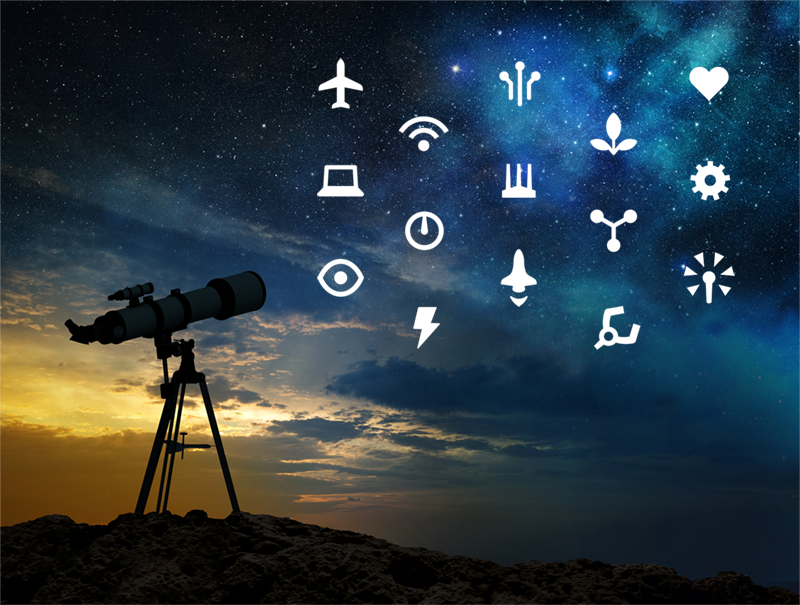 NASA has developed a quick and easy way to search through its Patent Portfolio. There is a lot of information packed into each technology's page, and this guide can help you navigate quickly to find the information you need.
How Can I Search for a NASA Technology?
There are multiple ways you can search for a technology on the website: Keyword Search, Category, NASA Center, Patent Number, and Case Number.
Keyword Search
The fastest way to discover whether NASA has a patent related to your field of use is to type a keyword into the search bar. This can be done by clicking on the magnifying glass on the banner in the top right of the page. There is a second search bar located under "Explore Our Technology."
Category
If you are interested in seeing a broader scope of patented inventions, you can search by category. There are 15 different categories to browse from, ranging from Health and Medicine, Optics, and Environment to Materials and Coatings, Sensors, and more!
Center
Interested in seeing what each center is developing? You can easily explore all 10 NASA centers by adjusting the "Agencywide" tab to a specific center. This tab can be found under "Explore Our Technology" on https://technology.nasa.gov/patents.
Reference Number/Case Number
Already have a technology in mind? Each technology has a reference and case number associated with it. These numbers can be located at the bottom of each technology sheet in the gray box. These numbers can help a NASA licensing executive quickly identify the technology you are interested in pursuing.
                                  On the Technology Opportunity Sheet (TOPS)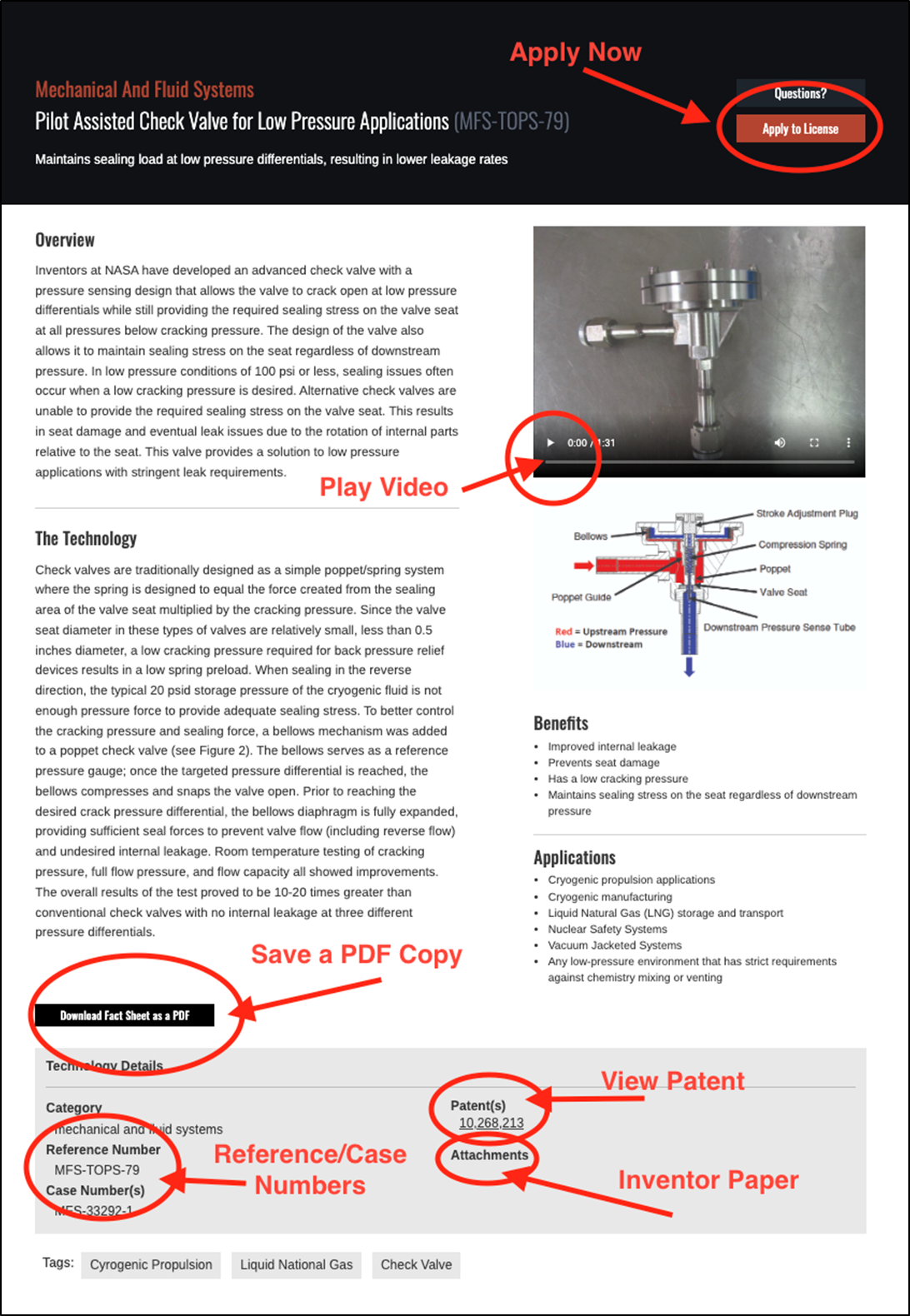 Patent Number/Patent Application Number
This is located at the bottom of the technology sheet under "Technology Details." Clicking on the patent number will direct you to the United States Patent Office website, where you can view the patent.
Video
Most TOPS have an embedded video located on the right. Videos vary by center but can include a full one-hour webinar presentation from the inventor, describing the technology more deeply, or a short clip of the technology in action.
PDF
Each TOPS has a PDF version that can be downloaded for offline use.
Inventor Papers
If available, links to inventor papers will be in the "Technology Details" section of the TOPS. These could include AIAA papers, JANNAF presentations, PowerPoints, and others.
Apply Now
Click the "Apply to License" button to submit a license application online. From here, you will be directed to ATLAS – the Automated Technology Licensing Application System. If you have any questions while submitting the application, contact our NASA licensing concierge at Agency-Patent-Licensing@mail.nasa.gov.
Visit our website to see over 1,400 NASA patented technologies! If you have any questions while searching for a technology, reach out to Agency-Patent-Licensing@mail.nasa.gov.