In a world facing increasingly complex environmental and public safety issues, NASA continues to develop and share innovative solutions. Whether for environmental monitoring, aerial mapping, identity verification, or surface sanitation amid a pandemic, NASA technology pushes the bounds of accuracy and efficiency. The following are examples of such technologies ripe for public safety and security applications.
Self-Cleaning Door Handles Bring Peace of Mind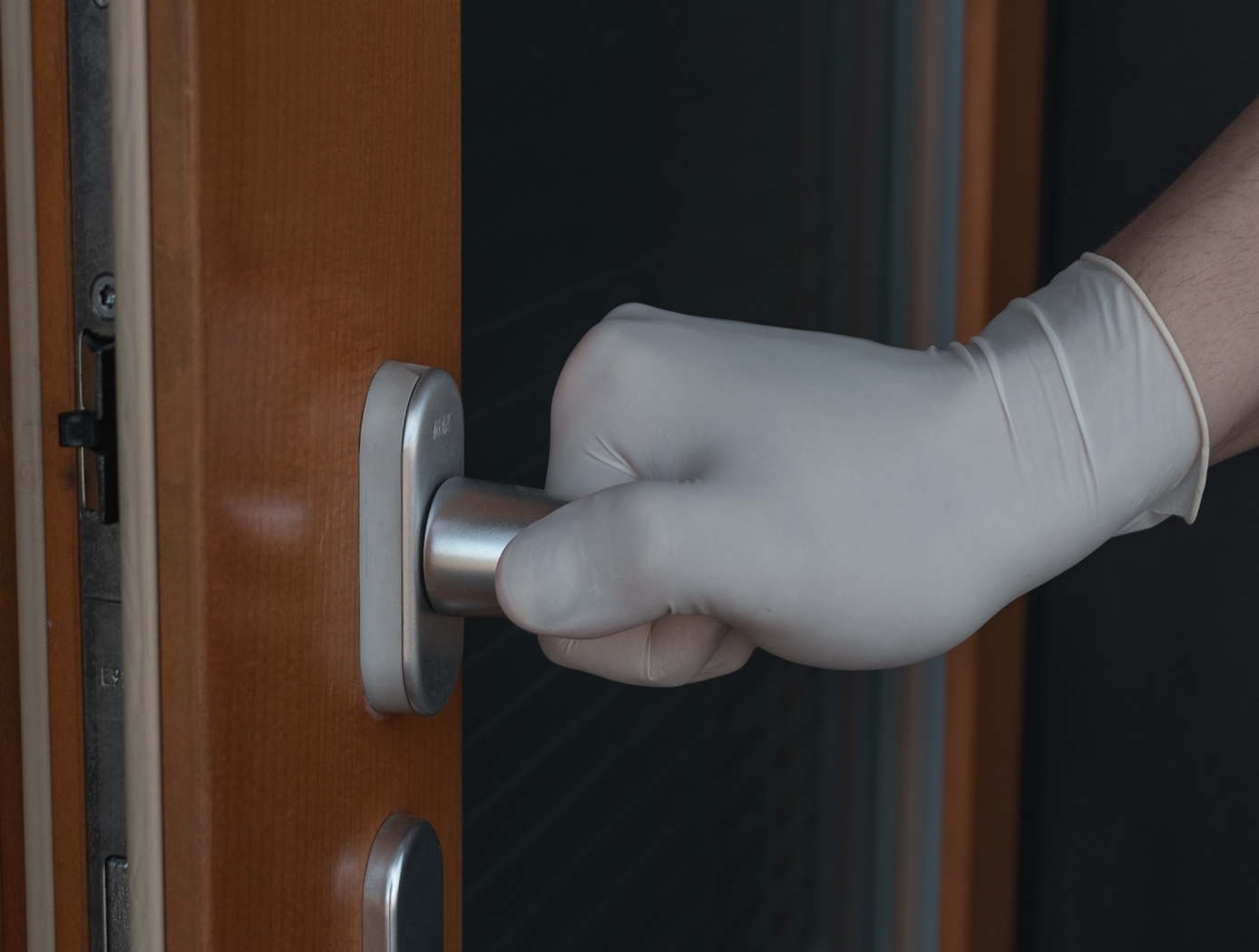 Most door knobs, handles, and levers are manufactured using plastic or stainless steel, which can easily harbor bacteria and viruses. When contaminated, these surfaces facilitate the transmission of harmful pathogens. The Ultraviolet Germicidal Door Handle negates the need for costly, burdensome continuous maintenance of these surfaces by using rapid, automatic surface disinfection through UV-C light. The technology autonomously activates after handle use, killing pathogens rapidly. It is safe to use due to the carefully designed orientation of the light beam and a time-delay feature that only disinfects the handle when not in use. The Ultraviolet Germicidal Door Handle is ideal for automatic disinfection of door handles in public or highly-trafficked buildings and could help reduce the transmission of the SARS-CoV-2 virus.
Precise, Accurate, Easy-to-Use Biometrics with HeartBeatID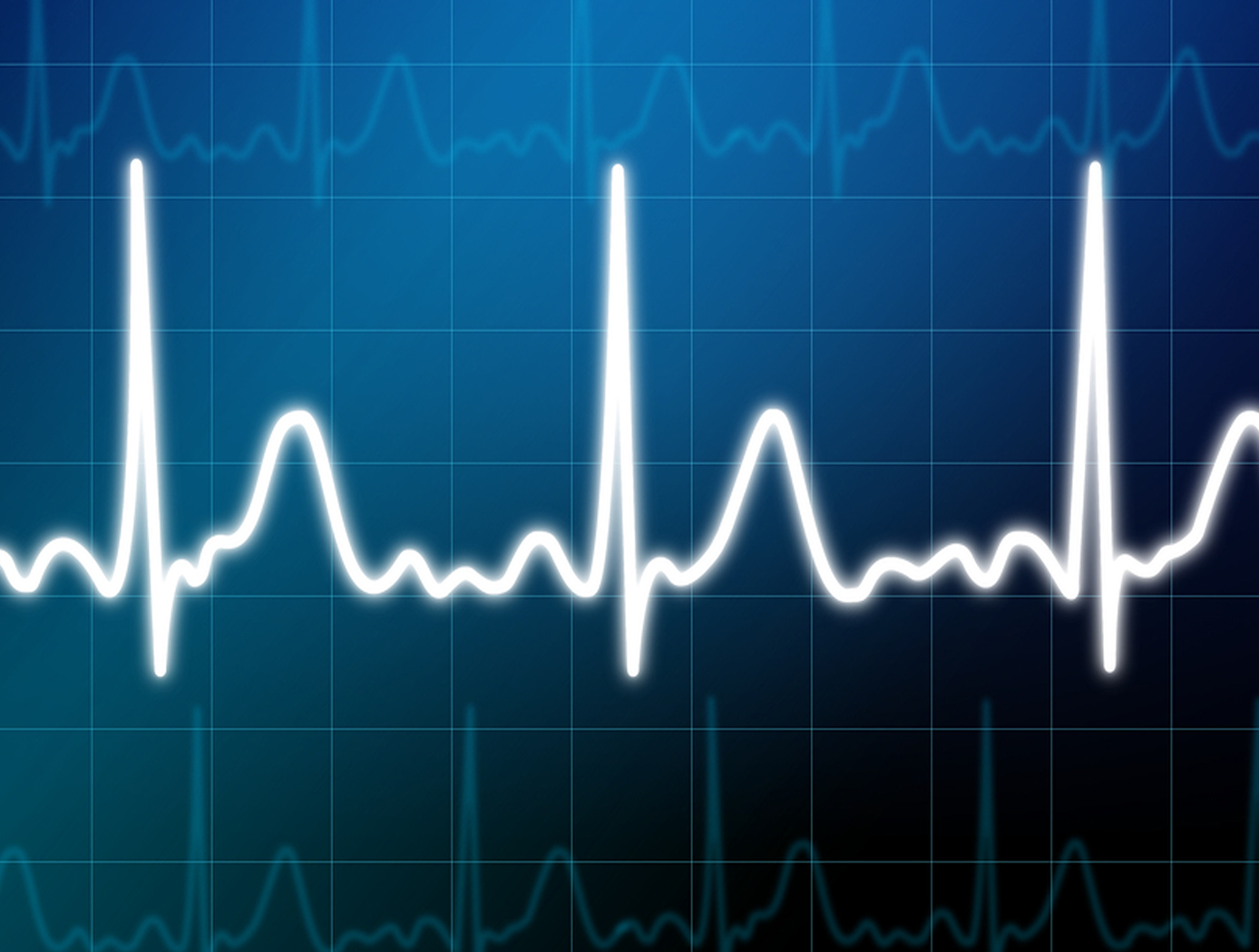 Cardiac muscles pass an electric signal through the heart. This signal provides factual data that can be collected and used to identify a person. NASA's Heartbeat ID technology uses this biometric data to authenticate or decline an identity. The raw electrocardiography (ECG) signal is processed, and the results in the form of parameters are serialized and saved. This new method of identity verification is accurate and precise. The system employs a friendly graphical user interface that is accessible on mobile platforms. Heartbeat ID can be used in many situations for identity verification, such as justice/law enforcement, mobile biometrics, financial institutions, network login solutions, PC/laptop security, e-commerce, and homeland security.
Precise Aerial Mapping In Adverse Conditions with Small Compound-Wing VTOL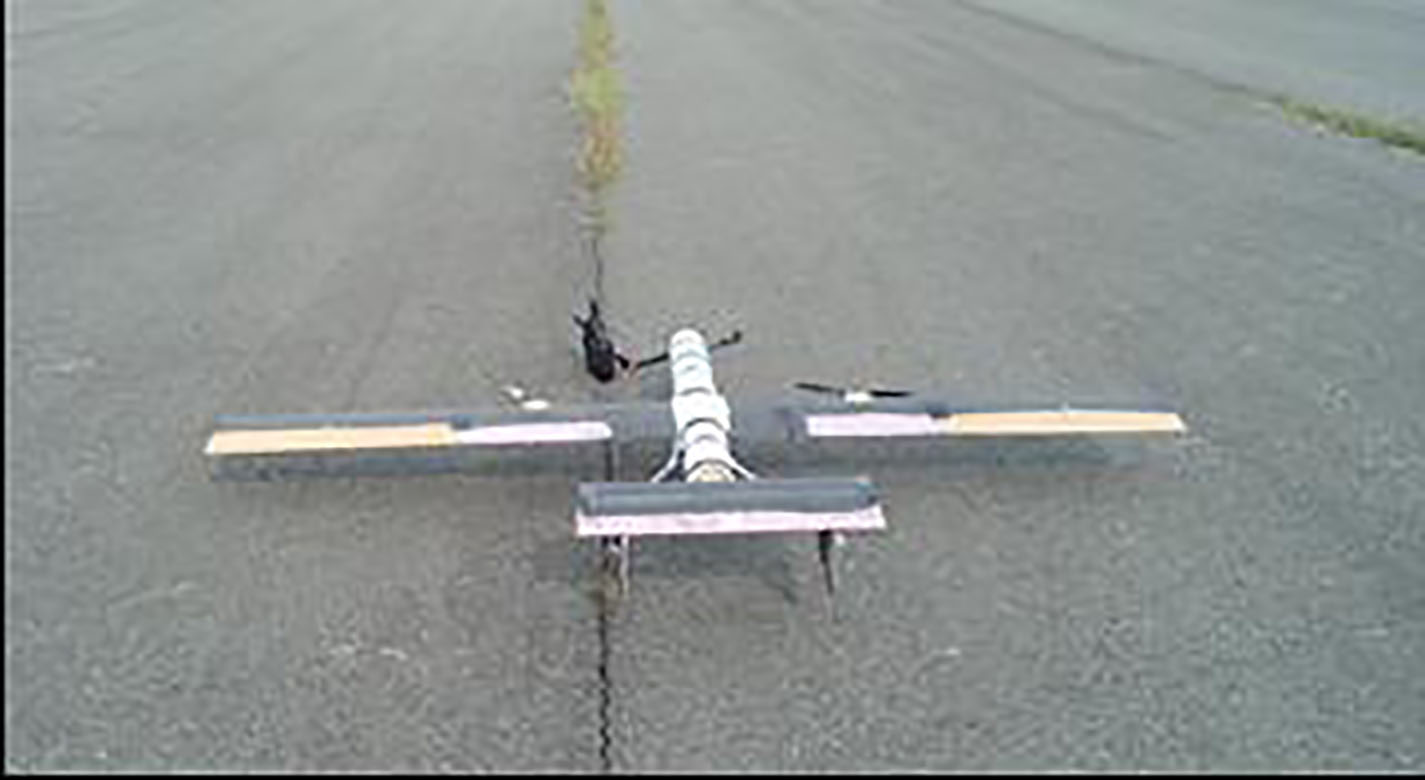 Unmanned Aircraft Systems (UAS) tend to have difficulty flying in adverse environmental conditions, particularly gusty winds. The Small Compound-Wing VTOL (Vertical Take-Off and Landing) negates the limitations of prior UAS options by offering longer endurance, better stability, higher forward speeds, and lower cost. This is achieved with a novel three-segment wing design, consisting of a fixed inner segment mounted to the fuselage, a controlled and articulating intermediate segment to which lift engines are attached, and a free-to-rotate outer segment that reduces gust impacts on the airframe. The Small Compound-Wing VTOL has potential for application in public safety through defense missions, precision aerial mapping, and use by first responders or law enforcement.
Robust Fire Detection Tech in the Palm of your Hand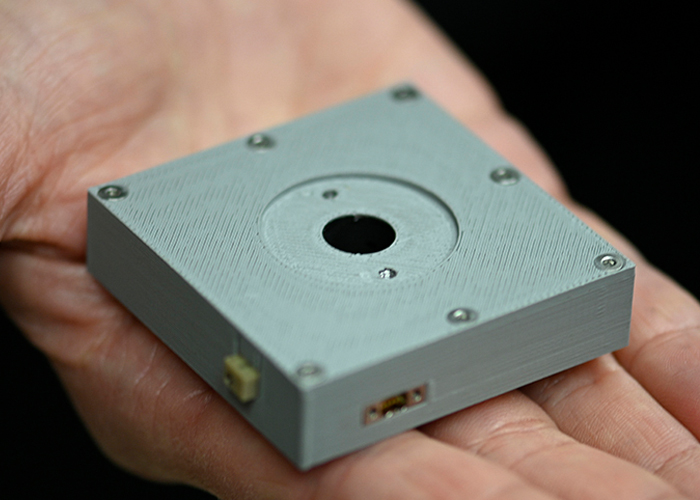 Originally developed for fire detection in space, the Multi-Parameter Aerosol Scattering Sensor (MPASS) is a rugged, versatile, and accurate system that can detect a diverse range of particles found in pollution, emissions, fire, and other atmospheric toxins. It is so sensitive that it can sense particles at a nanometer scale, yet it is also lightweight and compact, fitting in the palm of your hand and powered through USB or AAA batteries. Its aerosol-detection system enables real-time environmental monitoring, often critical for public safety. MPASS's compact, rugged, and sensitive nature makes it ideal for surveillance missions when attached to a drone or personal health devices for first responders and public health safety professionals.
To browse NASA's entire portfolio, please click here. 
Follow us on LinkedIn, Twitter, and Facebook to stay up-to-date on all our latest technology offerings.