NASA's Concept for Advanced Spaceborne Synthetic Aperture Radar Webinar
NASA's Concept for Advanced Spaceborne Synthetic Aperture Radar Webinar
Researchers at NASA Goddard Space Flight Center have developed a new Spaceborne Synthetic Aperture Radar System and method that can provide high resolution measurements of the Earth or planetary surfaces, overcoming limitations in conventional SAR systems, and reducing development costs. The technology utilizes advanced and innovative techniques, such as software defined waveforms, digital beamforming (DBF) and reconfigurable hardware, to provide radar capabilities not possible with conventional radar instruments, while reducing the radar development cost. The SAR system architecture employs a modular, low power, lightweight design approach to meet stringent spaceborne radar instrument requirements. Thus, the present invention can enable feasible Earth and planetary missions that address a vast number survey goals, including the measurement of ecosystem structure and extent, surface and sub-surface topography, subsurface stratigraphy, soil freeze-thaw, ice sheet composition and extent, glacier depth, and surface water, among many others.
During the webinar, you will learn about this new technology as well as how NASA's technologies and capabilities are available to industry and other organizations through NASA's Technology Transfer Program.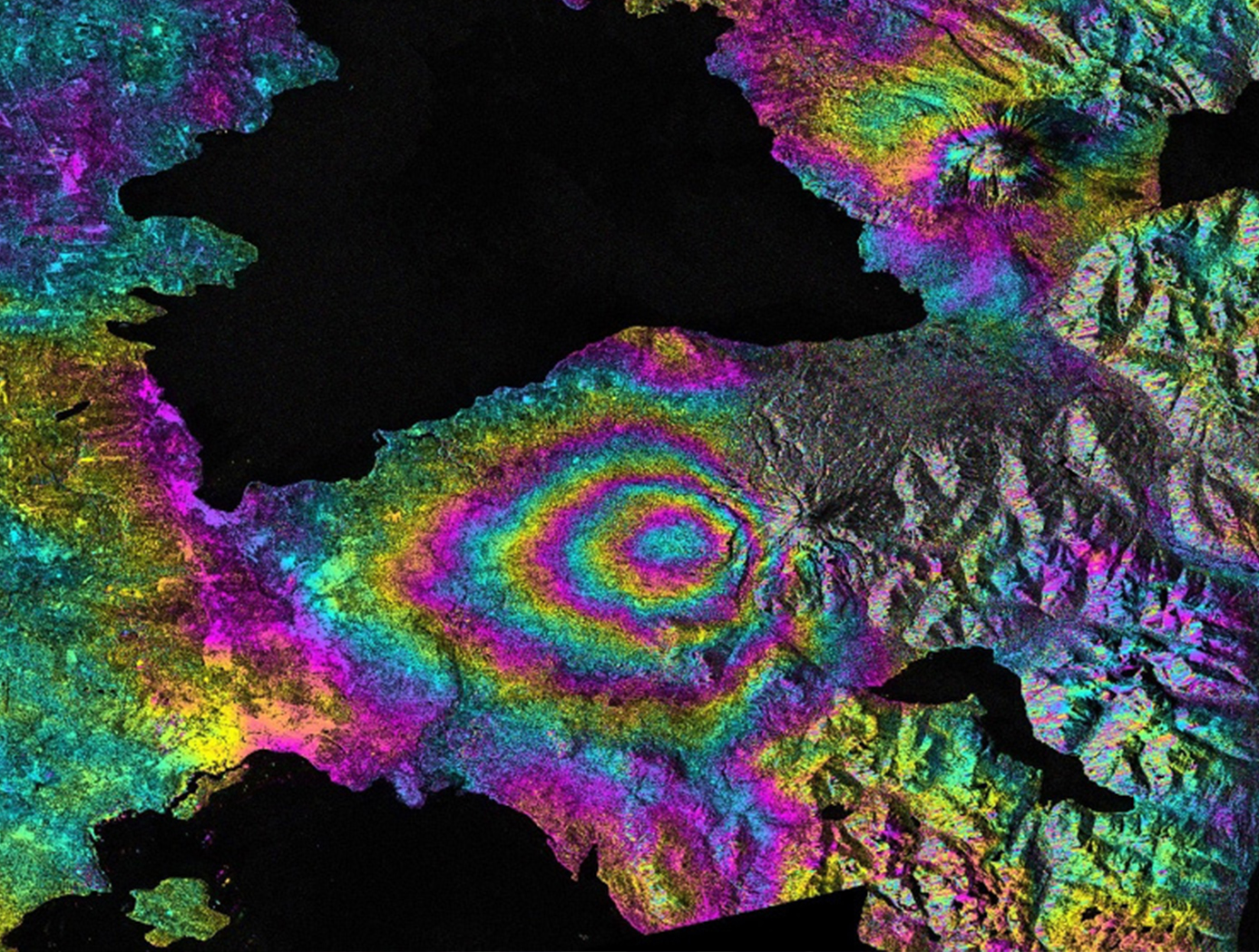 Presenter: Jon Ranson Ph. D.
Jon Ranson is a Senior Scientist with the Biospheric Sciences Laboratory at NASA's Goddard Space Flight Center. He received the B.S. degree in Watershed Sciences and M.S. degree in Earth Resources from Colorado State University where his graduate research involved geologic and forest cover mapping. He later joined the Laboratory for Applications of Remote Sensing (LARS) at Purdue University where he earned the Ph. D. degree. His Doctoral research quantified bidirectional reflectance characteristics of agricultural crops. In 1986, Dr. Ranson joined the Biospheric Sciences Branch where he has developed remote sensing linkages to forest ecosystem models and conducted optical and radar research while leading several domestic and international NASA projects. He also served as the Deputy Project scientist and Project Scientist of the EOS Terra Mission, was the science lead on the DESDynI lidar concept. His current research is focused on active and passive remote sensing of ecosystem dynamics of the boreal forest, especially in Siberia. He served as Chief of the Biospheric Science Laboratory from 2003-2014 and twice served as an acting NASA HQ Program Manager. He has authored and co-authored over 100 peer reviewed journal articles and was awarded a NASA Leadership Medal, Goddard Exceptional Supervisor Award and numerous Goddard performance awards. He is a member of IEEE GRSS AGU, AAAS and is an adjunct faculty for Johns Hopkins University.