NASA's Cord Tension Measurement Device Webinar
Innovators at the NASA Johnson Space Center (JSC) have developed the C-Gauge, a non-invasive tension measurement device for axial loaded cords. Cordage-based flexible structure systems are used by NASA as parachutes and inflatable structures. For engineers to fully design, develop, and test these types of systems, they must understand the tension and loading of the structural components including the load carrying cords. Traditional in-line load cells require cords to be severed and attached to a metallic interface. The C-Gauge attaches to the cord without any severing of the cord and can measure the structural response without affecting the dynamics of the system, providing engineers a non-invasive way to test cordage-based structures with a small, low-profile, and lightweight device. The C-Gauge has a variety of potential applications including, but not limited to, parachutes, inflatable structures, hot air balloons, weather balloons, blimps, sails, and parasails.
For more information about this technology, or to inqure about a license, please click here.
During the webinar, you will learn about this new technology as well as how NASA's technologies and capabilities are available to industry and other organizations through NASA's Technology Transfer Program.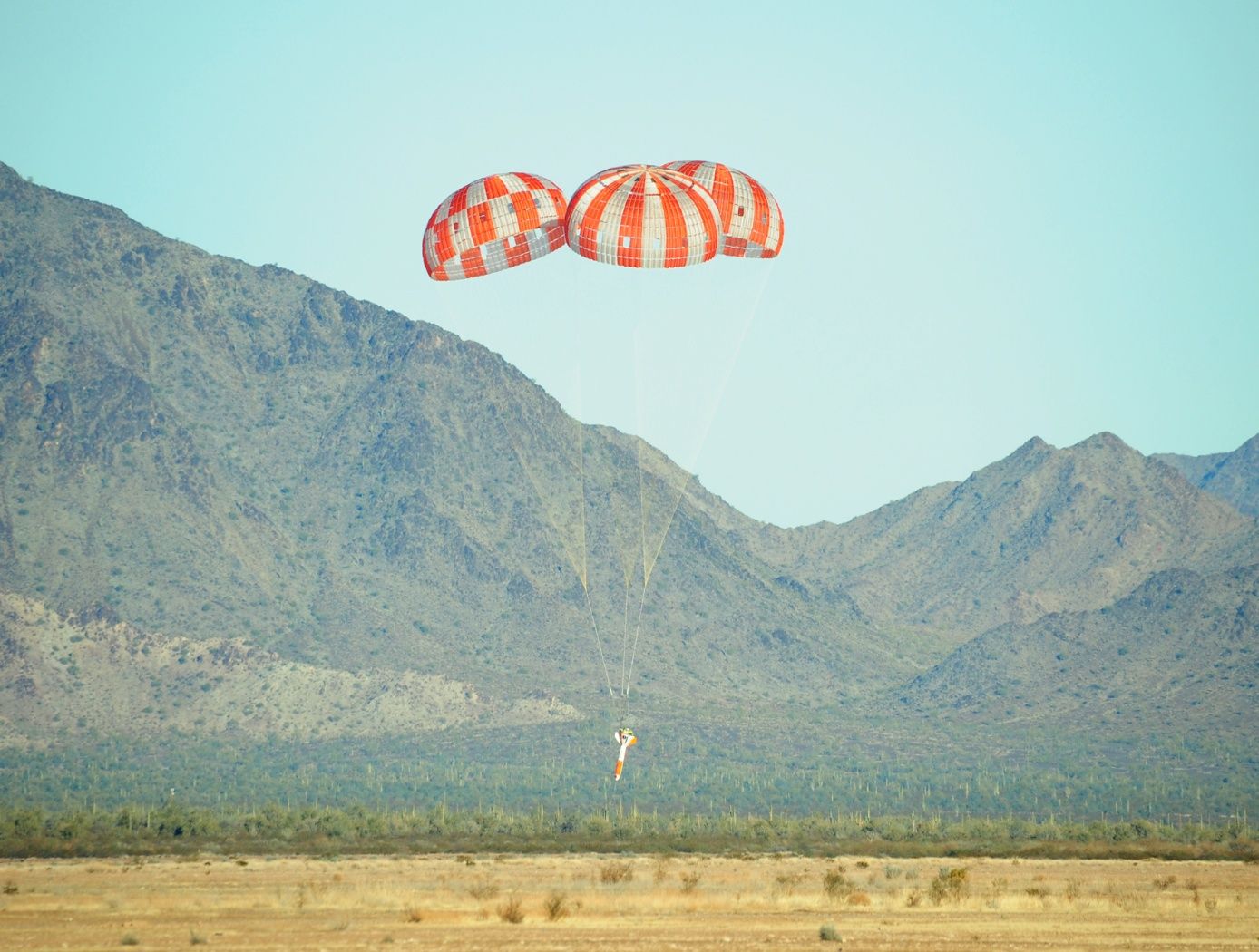 Jared Daum is an Aerospace Engineer at NASA Johnson Space Center in the Applied Aeroscience and Computational Fluid Dynamics Branch, with a B.S. in Aerospace Engineering from the University of Illinois at Urbana-Champaign. He acts as the Subsystem Manager of the Orion parachute system, with previous experience in GNC design and analysis in his 10+ years at NASA. Jared is involved with various technology development efforts at JSC, mostly related to parachute and soft-goods development, testing, and instrumentation.