NASA's Fiber Optic Sensing System Webinar
Innovators at NASA's Armstrong Flight Research Center have developed a lightweight, robust fiber optic sensing system (FOSS) that represents a major breakthrough in sensing technology. The sensors, along with NASA's sophisticated algorithms, can be used to calculate a variety of critical parameters including shape, stress, temperature, pressure, strength, and operational load. This state-of-the-art sensor system is small, lightweight, easy to install, and fast—it processes information at rates of 100 times per second. For the first time ever, real-time strain measurements can be used to determine the shape of an aircraft's wing, monitor the structural integrity of bridges and pipelines, or ensure precise placement of the tiniest catheters, to name just a few potential applications.

For more information on the technology, please click here.

During the webinar, you will learn about this new technology and how NASA's technologies and capabilities are available to industry and other organizations through NASA's Technology Transfer Program.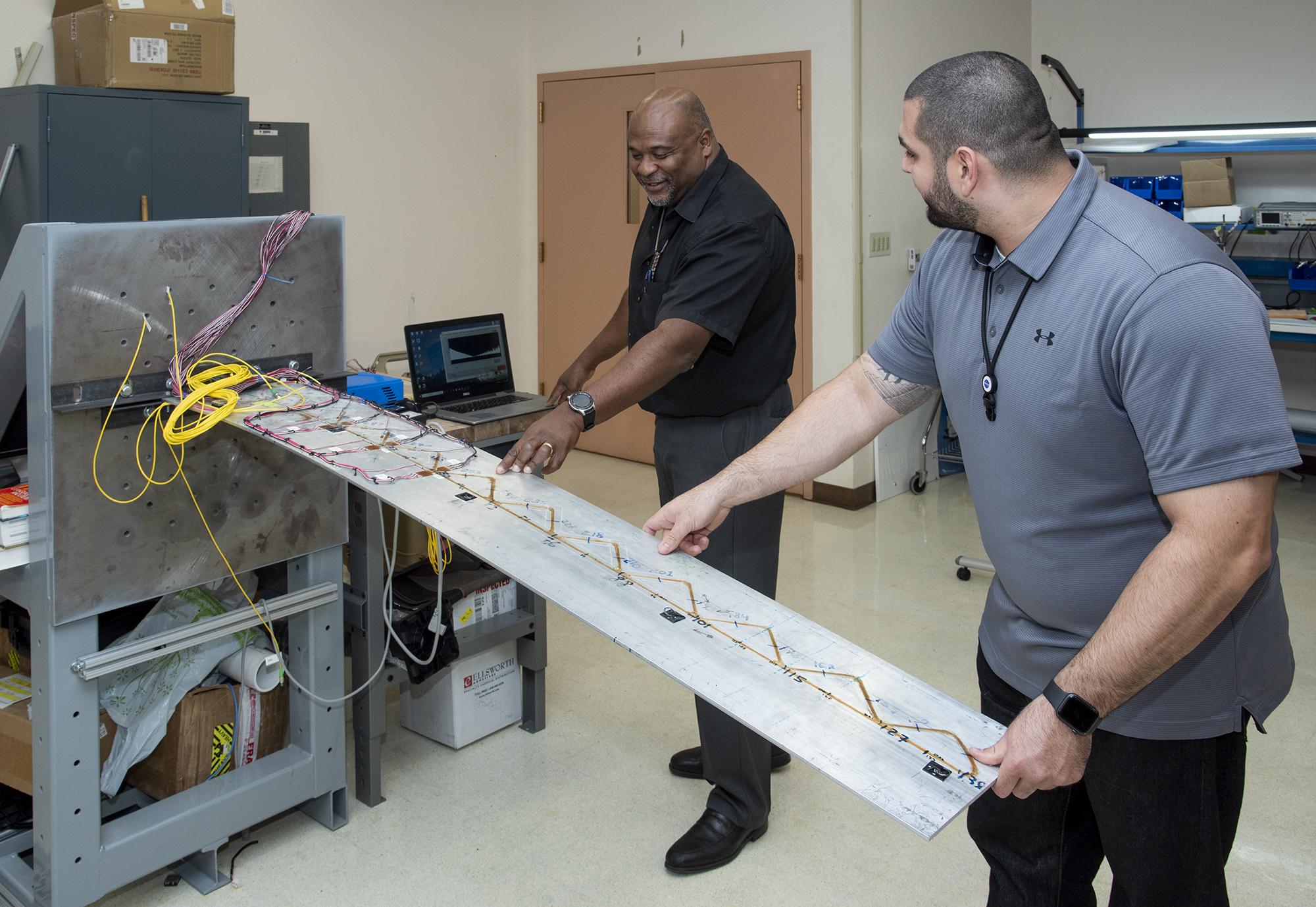 At Armstrong, Parker is the team lead for the fiber optic sensing system (FOSS), a revolutionary breakthrough in operational monitoring and sensing (demonstrated and explained in this video). Developed for aeronautics research, FOSS is being widely used throughout the agency to support research projects as varied as investigating techniques for quieting sonic booms, measuring wing displacement and twist, and examining composite tank failures. Aside from its applicability to a variety of aeronautics uses, the FOSS technology has significant potential for use in the energy, transportation, infrastructure, and medical industries. It has garnered multiple patents and awards, including an R&D 100 Award, runner-up for NASA Invention of the Year Award, and NASA Tech Briefs Create the Future Award, to name a few.