NASA's Multidimensional Damage Detection System Webinar
NASA's Multidimensional Damage Detection System Webinar
NASA Kennedy Space Center seeks partners interested in the commercial application of the Multidimensional Damage Detection System technology. The ability to detect damage to composite surfaces can be crucial, especially when those surfaces are enclosing a sealed environment that sustains human life and/or critical equipment or materials. Minor damage caused by foreign objects can, over time, eventually compromise the structural shell resulting in loss of life and/or destruction of equipment or material. The capability to detect and precisely locate damage to protective surfaces enables technicians to prognosticate the expected lifetime of the composite system as well as to initiate repairs when needed to prevent catastrophic failure or to extend the service life of the structure.
The Damage Detection System consists of layered composite material made up of two-dimensional thin film damage detection layers separated by thicker, nondetection layers, coupled with a detection system. The damage detection layers within the composite material are thin films with a conductive grid or striped pattern. The conductive pattern can be applied on a variety of substrates using several different application methods.
For more information on the technology, please click here.
During the webinar, you will learn about this new technology as well as how NASA's technologies and capabilities are available to industry and other organizations through NASA's Technology Transfer Program.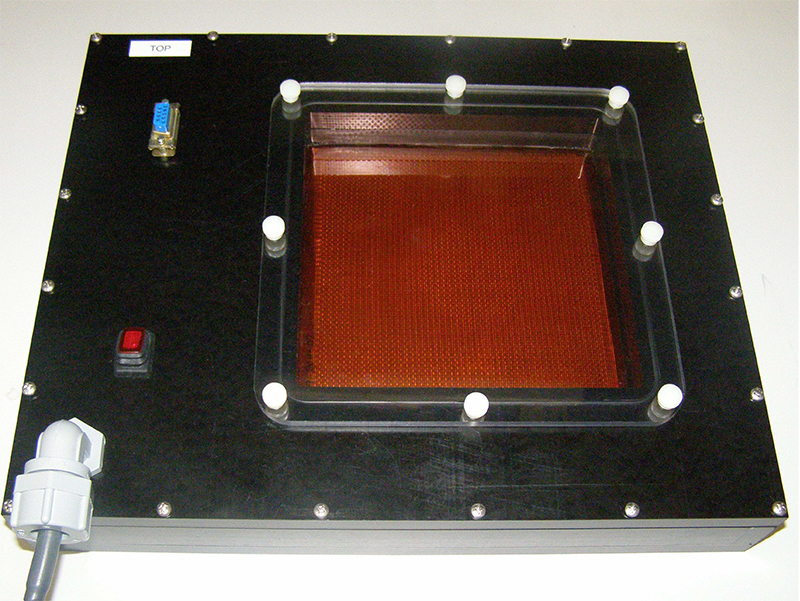 Presenter: Dr. Tracy L. Gibson & Mark Lewis
Dr. Tracy L. Gibson
Dr. Tracy L. Gibson is a Subject Matter Expert Scientist for the Laboratory Support Services and Operations (LASSO) Contract at Kennedy Space Center (KSC). He holds a Ph.D. in Chemistry from Florida Institute of Technology and a B.S. in Chemistry from the University of Southern Indiana. Dr. Gibson has supported numerous research projects, including projects related to materials development and in-situ resource utilization. He has research experience in developing methods for the capture and processing of the Martian atmosphere and converting waste products into fuels.  He also has research experience in the development of self-healing materials for aerospace applications, novel magnetic materials, damage detection systems, as well as development of systems for intelligent thermal management.  Dr. Gibson holds 14 U.S. Patents and has 1 U.S. Patent pending.  He is also listed as an innovator on more than 80 NASA New Technology Reports (NTR), received the 2020 Outstanding Chemical Professional, Orlando Section of the American Chemical Society, the NASA Silver Achievement Medal in 2014, NASA Exceptional Public Service Medal in 2010, and was named NASA KSC Engineer/Scientist of the Year, Contractor Category, in 2009.
Mark Lewis
Mark Lewis is a systems engineer at NASA Kennedy Space Center (KSC). He holds a B.S. in Electrical Engineering from Cleveland State University. Mr. Lewis has over 30 years of experience at NASA working on numerous research and spaceflight projects at Glenn Research Center (GRC) and at KSC. He has research experience in the development of damage detection and health management systems, and various types of gas sensors for use in launch system operations, spaceflight experiments, and biomedical applications. His flight hardware development experience includes satellite servicing and microgravity physical science experiments. Mr. Lewis is listed as an inventor on seven patents and received the NASA Silver Achievement Medal in 2018.