NASA's Ruggedized Infrared Camera Webinar
Innovators at the NASA Marshall Space Flight Center have developed a ruggedized infrared (IR) camera system for harsh environments. The new technology is a space-rated IR camera assembly based on a FLIR Systems Boson camera core. Advanced modifications allow the camera to survive high-vibration environments (e.g., launch) and improve heat removal for operation in a range of harsh conditions including vacuum. Designed for NASA use in Earth orbit and beyond, the camera has a combination of characteristics not currently available in commercial camera offerings. The IR camera assembly has been fully tested and qualified for operation in extreme conditions including high vibration, shock, vacuum, and temperature cycling. Although designed for space applications, the assembly may also be valuable for harsh environment terrestrial uses.
For more information about this technology, click here.
During the webinar, you will learn about this new technology as well as how NASA's technologies and capabilities are available to industry and other organizations through NASA's Technology Transfer Program.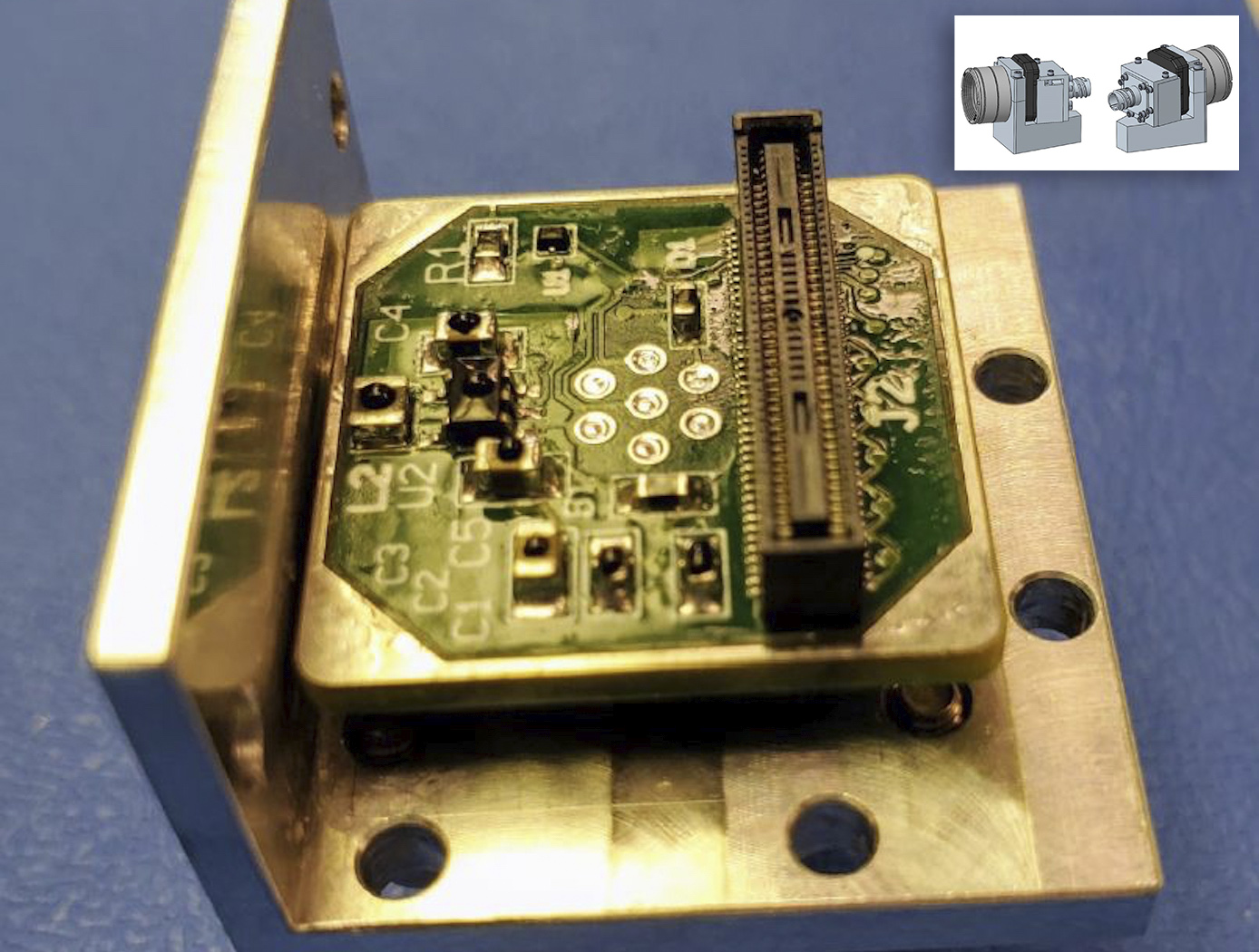 Presenter: Jarret Bone and Jonathan Pryor
Jarret Bone
Graduated from Utah State University in 2014 with a B.S. in Mechanical Engineering. Worked for Boeing from 2014-2017 on a wide range of design of simulation and mechanical design projects including docking adapters, aircraft fuel tanks, commercial crew capsule and SLS. Started working for NASA in 2017 as an electronics packaging engineer. Has worked on many projects including visible light and IR cameras, landers, video encoders. Has worked to develop 3D printed electronics enclosures and other experimental manufacturing techniques.
Hobbies include camping, off road driving, fishing, hiking, remote control vehicles, wood working, home remodeling, playing with his kids, BBQ and much more.
Jonathan Pryor
Graduated from Tennessee Tech University in 2011 with an undergraduate degree in Electrical Engineering. Started working for NASA as a Co-op in 2009, and began working full time at NASA after graduation. Mr. Pryor has worked on an imaging team for his entire career at NASA and contributed to various projects including launch vehicle imagery, balloon telescope imagery, and sounding rocket avionics. In 2017, he graduated from the University of Alabama in Huntsville with a Master's degree in Computer Engineering which he attained while continuing to work at NASA.