T2U Innovation Series: Embry-Riddle Aeronautical University
T2U Innovation Series: Embry-Riddle Aeronautical University
NASA's Technology Transfer University (T2U) program gives undergraduate and graduate students the opportunity to work with NASA-developed technology, while it is typically implemented in business courses, it can be applied to engineering, writing, visual design, and other areas of study.
This webinar series will feature firsthand experiences and best practices from distinguished instructors at colleges and universities around the country. These instructors have valuable perspectives about the educational benefits of working with NASA-developed technology and an understanding of the entrepreneurial value of leveraging these NASA IP resources to start tech-based companies.
Join us for the first installment of this webinar series to hear from Dr. Ramy A. Rahimi, a tenure-track Assistant Professor of Entrepreneurship and Acting Director of the Center for Innovation & Entrepreneurship at Embry-Riddle Aeronautical University (ERAU).
"Our mission is to educate, prepare, and help students transition from student to CEO. Utilizing the T2U, NASA Technology Transfer University Program, has enabled us to develop a process-based learning through carefully tailored entrepreneurship courses and the center's co-curricular activities. Today, we have prepared several student-led startups that incorporate NASA-developed technology through a reverse entrepreneurship approach to repurpose space technology solutions for terrestrial problems."
Registration is free for this live event!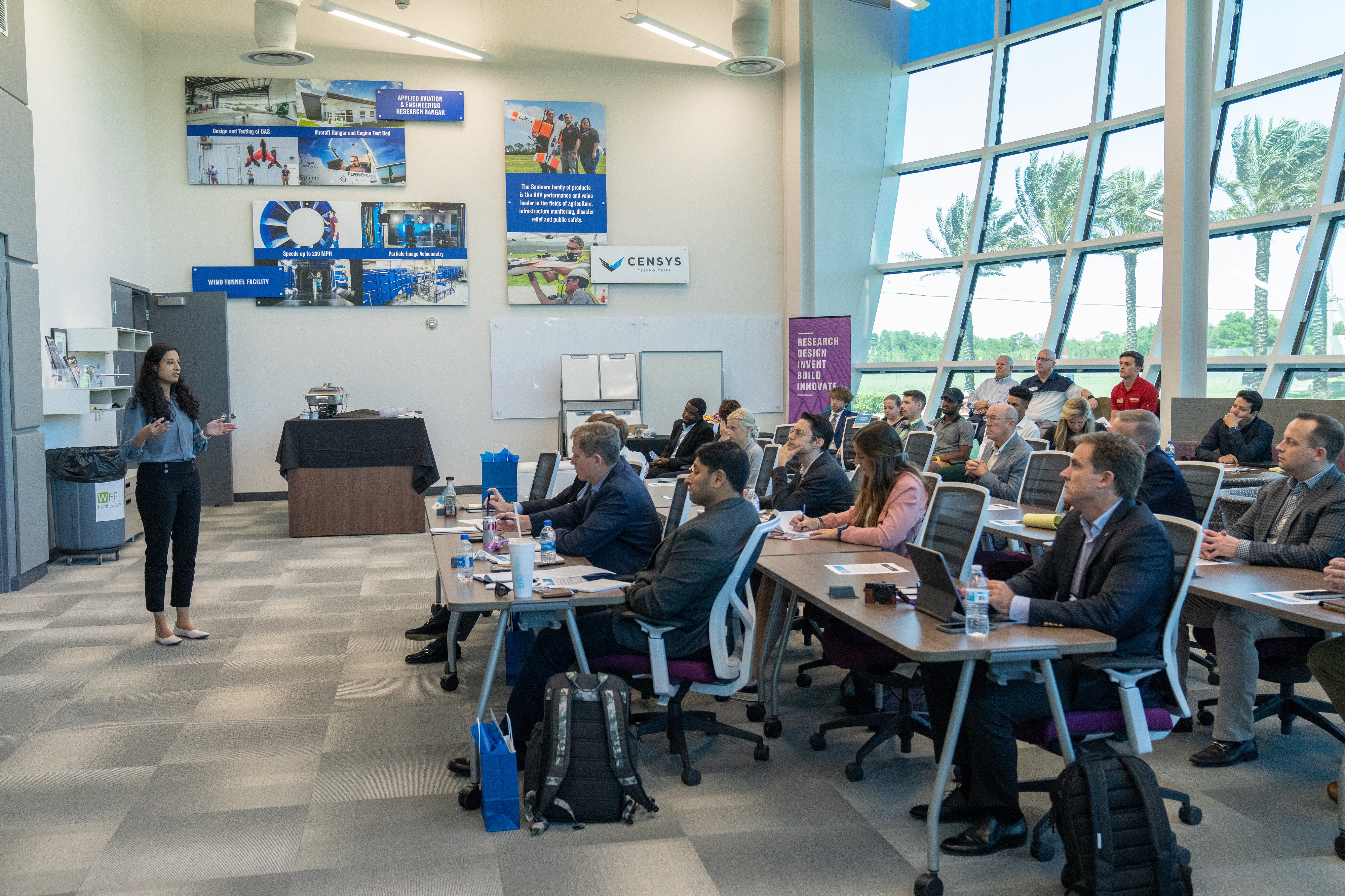 Presenter: Ramy A. Rahimi, Ph.D.
A creative technologist / entrepreneur turned educator with a specialty in innovation and entrepreneurship. A seasoned leader in technology development and commercialization startups with over 18 years of experience in the creative technology industry. Dr. Ramy A. Rahimi is a tenure-track Assistant Professor of Entrepreneurship at Embry-Riddle Aeronautical University (ERAU), where he advises and mentors students to lead and disrupt the future of aviation, aerospace, and space. A founder and CEO of several startup ventures, Dr. Rahimi also serves as the ERAU Center of Innovation and Entrepreneurship acting director and strategic adviser to aspiring entrepreneurs in the startup mindset, innovation, and business acumen needed to embark on the entrepreneurial path.