September 19,2022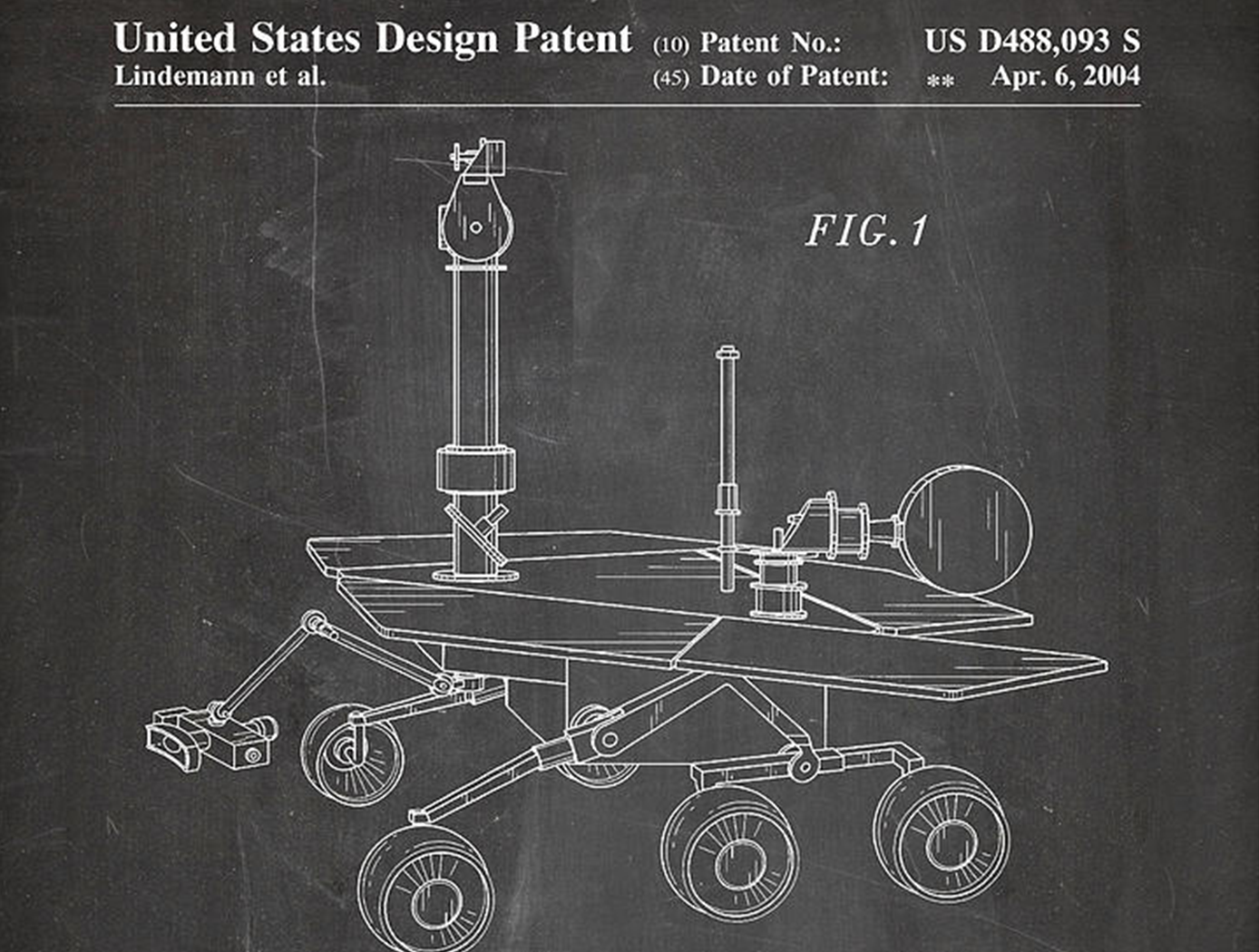 When you think of NASA, most people immediately think of the astronauts, rocket launches, exploring the universe, and the pretty cool NASA "meatball" (the logo that you see everywhere).  What you don't always think about is what goes on behind the scenes to get us out of this world. 
It's innovation! 
It's groundbreaking technology development! 
Let's think about that. There's a LOT of innovation and technology development that enables NASA to reach the moon, Mars, and beyond!  But what does NASA do with all that technology that's being developed?  We patent, license, and commercialize!
Let's explore that some more…why is NASA patenting and licensing technology?
Legally, we must.  But, most importantly, it's the right thing to do for our Nation!
NASA was established on July 29, 1958, when former President Dwight Eisenhower signed the National Aeronautics and Space Act of 1958.  This act "provided for research into the problems of flight within and outside the Earth's atmosphere" and was the cornerstone of the establishment of NASA.  It also called for this brand-new agency to disseminate its technology for public benefit.  This idea of sharing technology has been, and still is, one of NASA's core values…since day 1! NASA's innovators continue to share the results of their activities on a global scale.  While this concept of "sharing technology for public benefit" wasn't a common practice across the federal government at the time, things were about to change.  Let's fast forward…
The 1970s were full of economic challenges.  There were high inflation rates, high unemployment numbers, and weak economic growth.  Even with such challenges, technological innovation was on the rise and federal laboratories were starting to move technologies developed to the marketplace, a process called technology transfer.  This process, moving federally developed technology into the private sector for commercialization was embraced by policymakers, believing that the commercialization of federal technology would stimulate the economy and create new jobs.  Three instrumental acts were passed in the '80s to help strengthen and make technology transfer possible:   
The Stevenson-Wydler Technology Innovation Act of 1980 allowed federal laboratories to enter into cooperative research and development agreements (CRADAs), which allowed and required technology transfer to be part of the mission for federal labs.  This enabled federal agencies to allocate resources toward the process of technology transfer.  
The Bayh-Dole Act of 1980 enables nonprofit research institutes universities and small businesses to own, patent and commercialize inventions developed under federally funded research programs.  This act set forth a uniform set of rules to make the technology transfer process work.  It allows the entity who created the technology to retain title and actively license the technology, giving entities an incentive to make discoveries.  
The Federal Technology Transfer Act (FTTA) of 1986, an act that builds on the Stevenson-Wydler Act, allows government inventors to patent their technologies and share the royalties when patents are licensed.  This is important because it gave a push across, the federal laboratories, to put more focus on finding real-world applications for federally funded technology.  Essentially, reinvesting taxpayer dollars that were spent on technology developed at a federal laboratory into the economy through licenses and partnerships.
These federal mandates have helped NASA allocate funding and resources toward the act of technology transfer and by extension, promoting commercial activity, encouraging economic growth, and stimulating innovation in business.  What does that look like for the public? New and improved products and services, from warmer winter coats to more nutritious baby food.  With the creation of programs and initiatives such as startup and evaluation Licenses, Technology Transfer University (T2U), and the Technology Transfer Expansion (T2X) program, NASA is making an impact on earth with technologies developed for space.  
So, why does NASA patent and license technology?
We patent technology to protect the ideas developed by our scientists and engineers

We license technology:

to be good stewards of taxpayer dollars,

to have a hand in helping the economy (job creation!) and,

because it's the law (but trust me, we're glad it is!)
Bottom line, we have a duty to infuse NASA technology into society and make commercialization happen.
Whether it's transferring technology developed for the James Webb Space Telescope to companies who transformed it into medical spinoffs or software that's being used for the Artemis program and is available for use (for free!) to industry, academics, and international partners, we're glad to be here for it.  It's exciting to be part of the story­­–from a student who found technology in the T2U classroom to a professional athlete who created a startup company around a NASA tech after participating in a NASA entrepreneurial workshop.  We're glad technology transfer is the law!