NASA's Puncture-healing Engineered Polymer Blends Webinar
NASA's Puncture-healing Engineered Polymer Blends Webinar
Join us for an exciting webinar on the latest advancements in self-healing materials technology, brought to you by NASA's Technology Transfer program. During this informative session, we will explore the fascinating world of self-healing materials and how NASA has revolutionized the field with its groundbreaking inventions.

In particular, we will focus on a set of puncture self-healing materials developed at NASA's Langley Research Center. These materials are made up of commercially available self-healing polymer resins and additive blends, which have been melt-blended with non-self-healing polymeric materials to create a range of unique combinations.

For more information on the technology, please click here.

During the webinar, we will explore the properties of these innovative materials, including their impressive puncture-healing capabilities. We will also discuss potential applications for these materials, including in the aerospace industry, where they could help to reduce maintenance costs and increase safety.

This webinar is a must-attend for anyone interested in cutting-edge materials science and engineering. Whether you are an industry professional, researcher, or simply curious about the latest technological breakthroughs, you will want to attend this exciting event. Register now to secure your spot!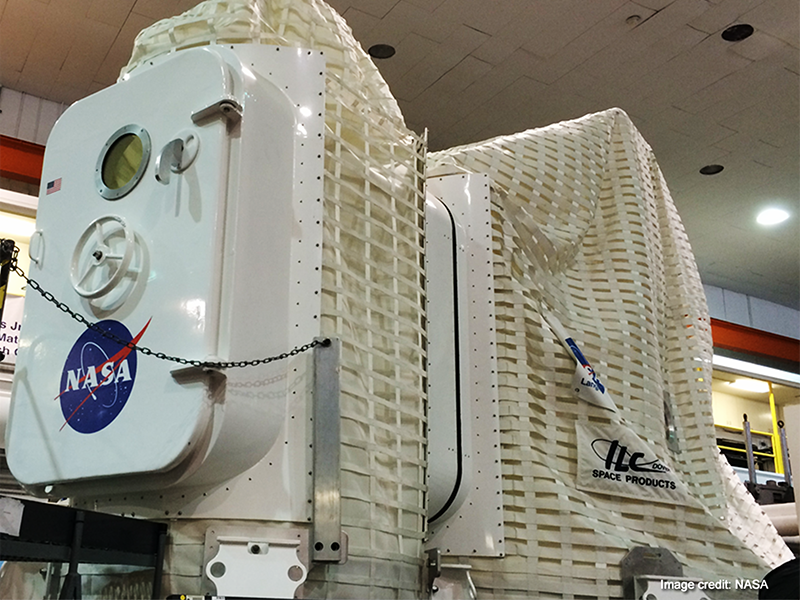 Presenter: Dr. Keith L. Gordon
Dr. Keith L. Gordon earned his B.S. in Chemistry from Morehouse College in 1997. He then earned his Ph.D. in Polymer/Organic Chemistry in 2003 from Clark Atlanta University. Dr. Gordon started his career at NASA Langley Research Center (LARC) in 2004 when he was hired into the Advanced Materials and Processing Branch.
Early in his career, his primary areas of research included developing Flame retardant materials and Proton exchange membranes for Fuel Cell applications. However, Dr. Gordon's main research focus over the past 11 years has been in the development of Self-healing materials where Dr. Gordon's has served as co-PI and Team leader on various projects. Dr. Gordon's research in Self-healing materials has been supported by the following programs: Integrated Vehicle Health Monitoring (IVHM), Vehicle Systems Safety Technologies (VSST), Center Innovation Funding/Internal Research and Development CIF/IRAD program, and quite recently by the Convergent Aeronautics Solutions (CAS) project. Under the CAS project, Dr. Gordon supports the synthetic efforts of a multi-disciplinary team whose focus is to design and develop Self-healing Materials for High Voltage applications [High Voltage Hybrid Electric Propulsion (HVHEP)].  More recently, Dr. Gordon serves as Deputy Project Lead on the Materials International Space Station Experiment (MISSE 9 LARC). Other research projects that Dr. Gordon has worked are the Analysis of Nonvolatile Residue on Flight Hardware Surfaces, Doped Chiral Metamaterials, and Radiation Resistant Polymer Composite(s).
Dr. Gordon is author/co-author on 20 scientific publications, 5 patents, 1 Editor's Choice Award, 1 Group Achievement Award, and over 30 technical presentations. Dr. Gordon is also a member of the Polymer Division of the American Chemical Society. Dr. Gordon has served as a mentor for numerous students.  Dr. Gordon also provides support to in house Branch characterization activities where he oversees the functions and facilitation of nearly $1 million in non-replaceable critical equipment; maintenance of multinuclear NMR, FT-IR spectrophotometers and, GC-MS chromatograph.