May 23,2022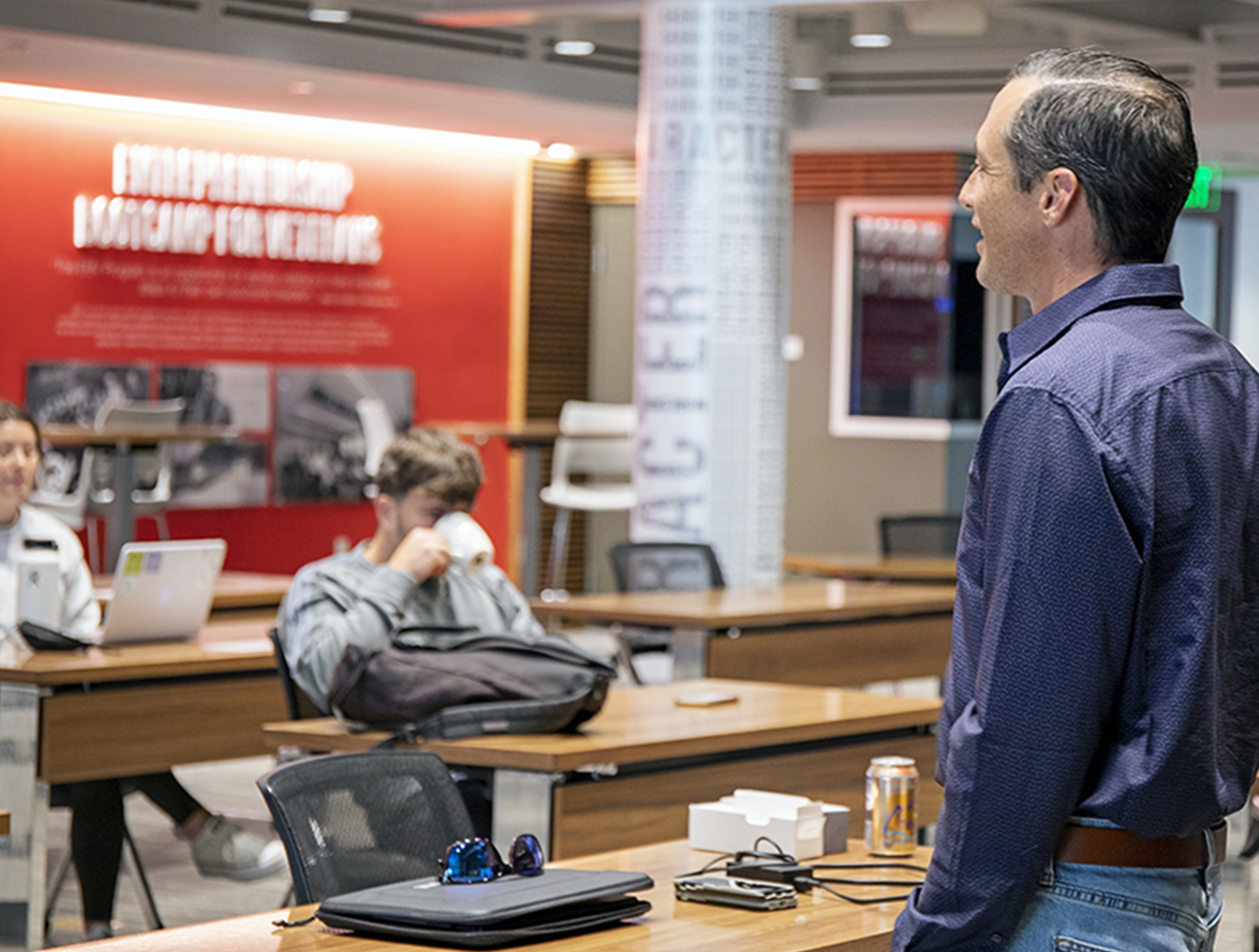 Most people have the misconception that in order to start a business you either need to have a million dollars or a million-dollar idea. The reality is that you don't need to develop your own technology to start a tech-based business. NASA's Technology Transfer University (T2U) program introduces students and fledgling entrepreneurs to the concept of licensing NASA technology to start a business. What does that really mean? Let's take a step back for a moment and talk about what "NASA-developed technology" is.
Researchers and scientists in NASA field centers across the country work tirelessly to invent novel solutions to challenges associated with living and working in space. Those innovations can sometimes have applications here on Earth, that's where the idea of Technology Transfer comes in. The 1958 Space Act that created NASA as an agency directed NASA to dedicate some of its resources to sharing the intellectual property that it develops with the public.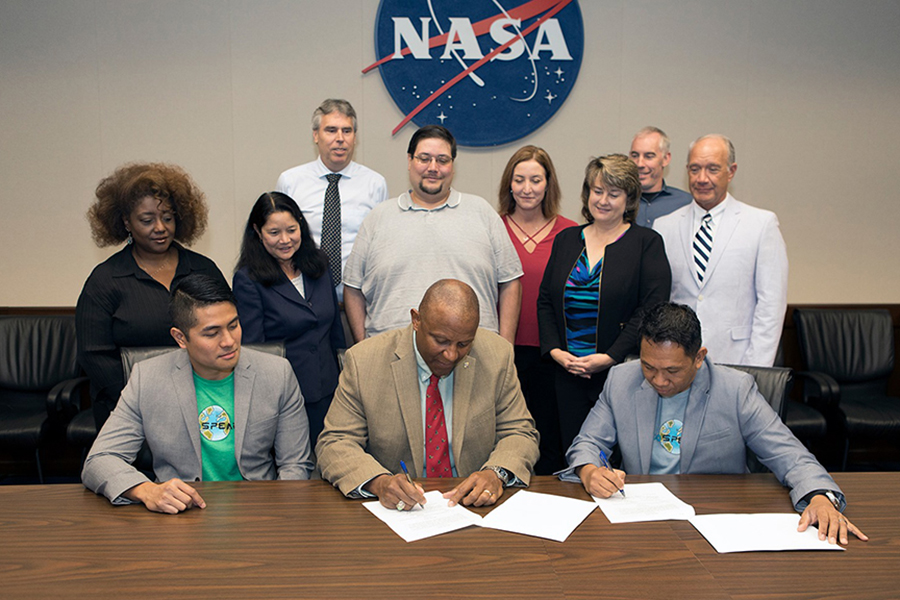 In recent years, the NASA Technology Transfer program has expanded to include opportunities for students to engage with agency tech in their classrooms. T2U was designed to be easily integrated into just about any curriculum. Traditionally, it has found the strongest foothold in graduate-level business courses, but we have seen success use in engineering courses, visual arts, communications, and interdisciplinary programs. In the business-focused execution of the program, students work with a technology throughout the semester to develop and identify potential use cases, business plans, and target markets for the technology.
The longest standing T2U program is at Rollins College in Winter Park Florida. Dr. Pete McAlindon, Executive Director of the Center for Advanced Entrepreneurship at Rollins' Crummer Graduate School of Business, has been using NASA technology in his master's level business course for nearly a decade. In 2012 NASA proposed the idea of students working with NASA technology as a way to expose business students to the idea of tech-based startups and as a means to garner new perspectives on the technology. Crummer assembled student teams to uncover specific commercial applications for the patented technology.
Nearly ten years later, this program has turned out several successful startups, one of which went on to have major impact in the clean-tech industry. When asked about the impact of this program and the way it has evolved, McAlindon
said, "This program has been so much fun, and the students really love it. It is not your typical college experience; the students get to try things out in a controlled environment with the support of faculty and community advisors. The structure of the program changes every semester— it has to because each team has a different dynamic, and the NASA patents are ever changing."
One of the reasons this program has been so successful is the commitment to consistency on the part of the professor, while simultaneously understanding that a program like this needs to grow and change constantly. If you want to hear about this experience firsthand, you can watch McAlindon's presentation Technology Transfer University: Bringing NASA Technology into the Classroom on the NASA Technology Transfer YouTube channel.
A recent newcomer to the T2U program is Hampton University, a member of Historically Black Colleges and Universities in Hampton Roads, Virginia. The program is unique in its size and scale. Dr. Oliver Jones, assistant professor of Economics and Entrepreneurship at Hampton University, leads a multi-semester program. It includes students at different levels of the Entrepreneurship major. The hallmark of this program is the experiential business plan development, which occurs alongside their regular coursework, allowing students to apply what they learn in real time.
"This program starts with the individual student's passions and interests," said Jones. "We focus on helping them turn that passion into a product that the customer wants building teams of individuals with complementary skills. Only then do we look at technology readiness, market readiness, and investment readiness with these amazing NASA inventions." The program is more than a "one-time" event for the students. The Stem to Commercialization (StemComm) program partners with an external accelerator program to help the startups to scale, according to Jones.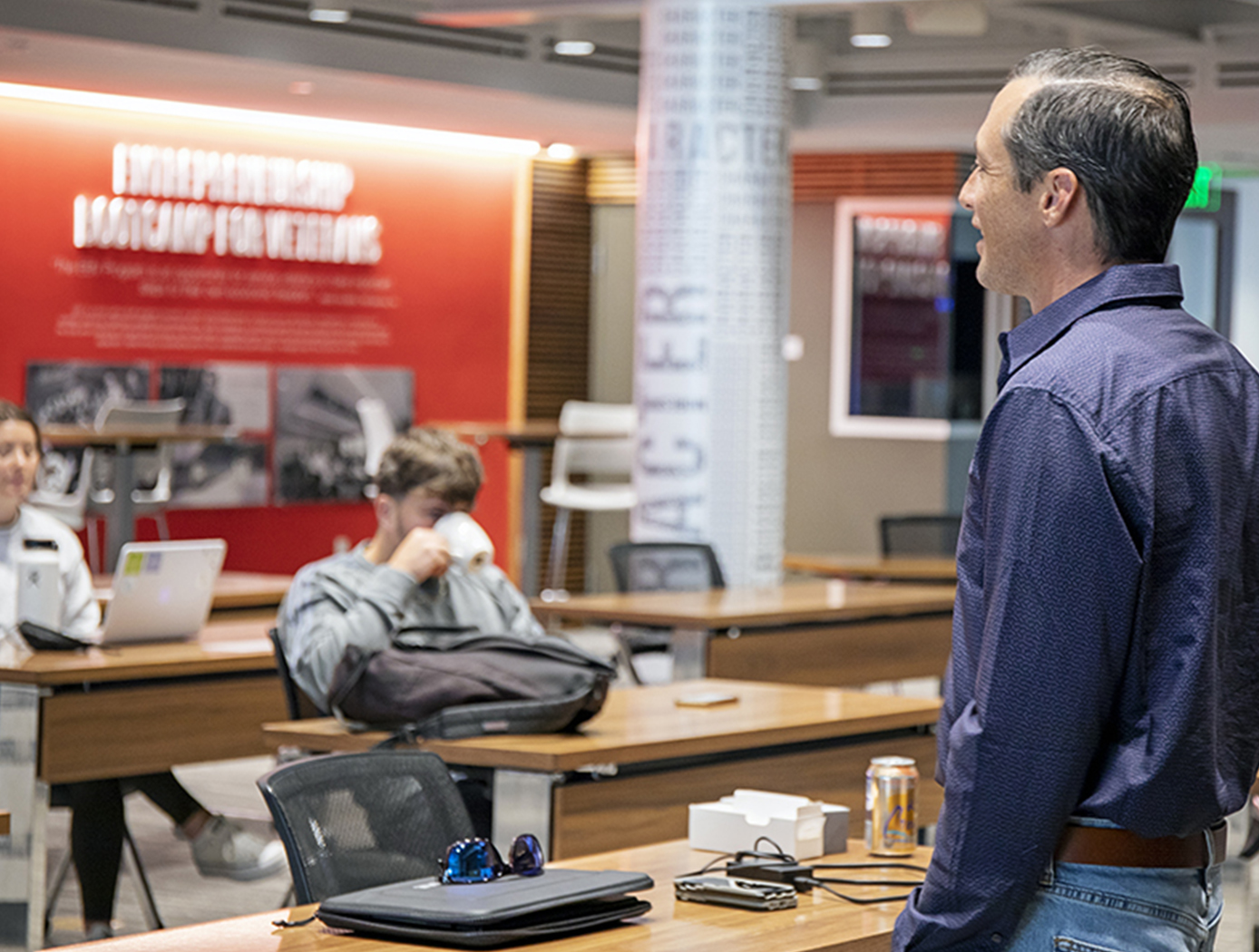 Interdisciplinary T2U programs have the potential to merge entrepreneurial prowess and technical expertise, allowing students to build complementary teams. NASA T2U was recently introduced to a unique academic track at Florida State University (FSU), called STEM Entrepreneurship. This program focuses on educating students on the most current concepts, methodologies, and industry practices of entrepreneurship. It also provides students with an overview of the foundations of the primary areas of Science, Technology, Engineering, and Mathematics (STEM) as viewed through an entrepreneurial lens. 
The students in this program worked individually on different technologies to develop business plans and commercialization strategies for each. Several are interested in taking their ideas further, pitching in competitions and eventually maybe even starting a company.
"The timing could not have been better for us to start participating in this program," said Jeff Whalen, STEM entrepreneur in residence. "In so many ways, the existence of NASA T2U validates the STEM Entrepreneurship program at Jim Moran College of Entrepreneurship and what FSU is doing with these types of forward-thinking programs."
When the students do these business plan development projects, they learn how to adapt existing technology to fit a new concept and application. These notional business plans also give NASA fresh insights into how to frame the technologies to entrepreneurs and better communicate the benefits and use cases.
While this program is primarily an academic exercise, we recognize that some students may be interested in taking their business concepts beyond the classroom. That's why we developed Startup NASA, a special program designed to help early-stage startups commercialize NASA technology. A non-exclusive startup license is available to new companies formed with the express intent of commercializing and licensing agency technology, waiving the initial licensing fees, and all other fees for the first three years.
This instructor-led program is most successful with an enthusiastic, committed instructor. Whether undergraduates, graduates, engineering, business, or graphic design students, all benefitted from an instructor who believes in the value of the program.
Interested in learning more about NASA T2U? Visit our website or contact us directly at HQ-T2U@mail.nasa.gov
We have also begun a webinar series featuring personal insights from educators who have incorporated T2U into their curriculum. An archive of these presentations is hosted on our YouTube channel.