Weather forecasting and monitoring is crucial to flight operations, disaster management, and space communications, among other things. NASA research has contributed to the development of various technologies to cut costs and increase the efficacy and range of weather forecasting capabilities. Listed below are a few NASA technologies that are available for licensing through technology transfer.
Improve Airport Operations During Winter Storms with Flight Awareness Collaboration Tool (FACT)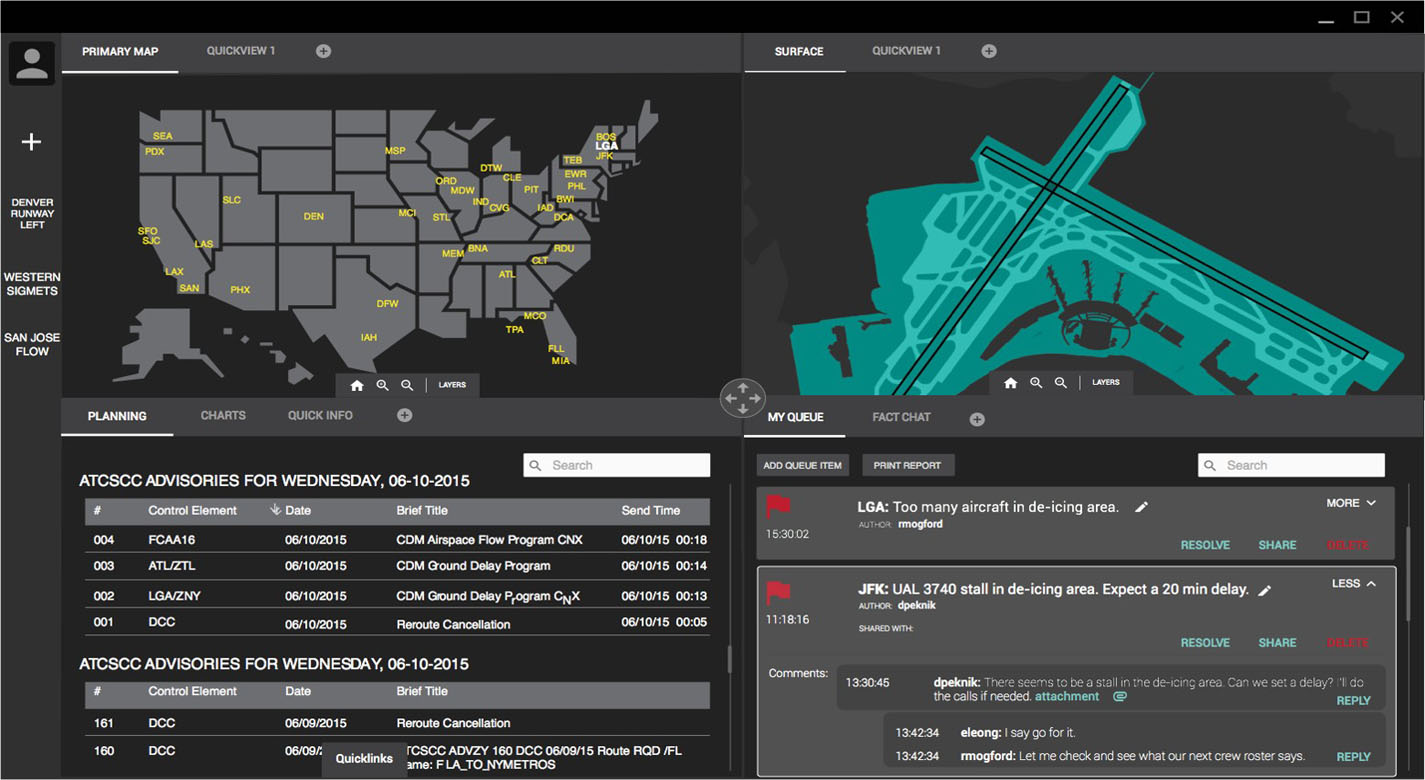 Winter weather conditions can significantly disrupt airport arrival and departure rates. To address this, NASA Ames Research Center has developed a software application called the Flight Awareness Collaboration Tool (FACT). This tool is designed to improve situation awareness of an impending winter weather event and its effects on airports by gathering the information necessary for winter weather management in one location. FACT is web-based, making it available to multiple users and supporting collaboration between organizations managing flight and airport operations.
Intelligent Conversational Earth Science Research Assistant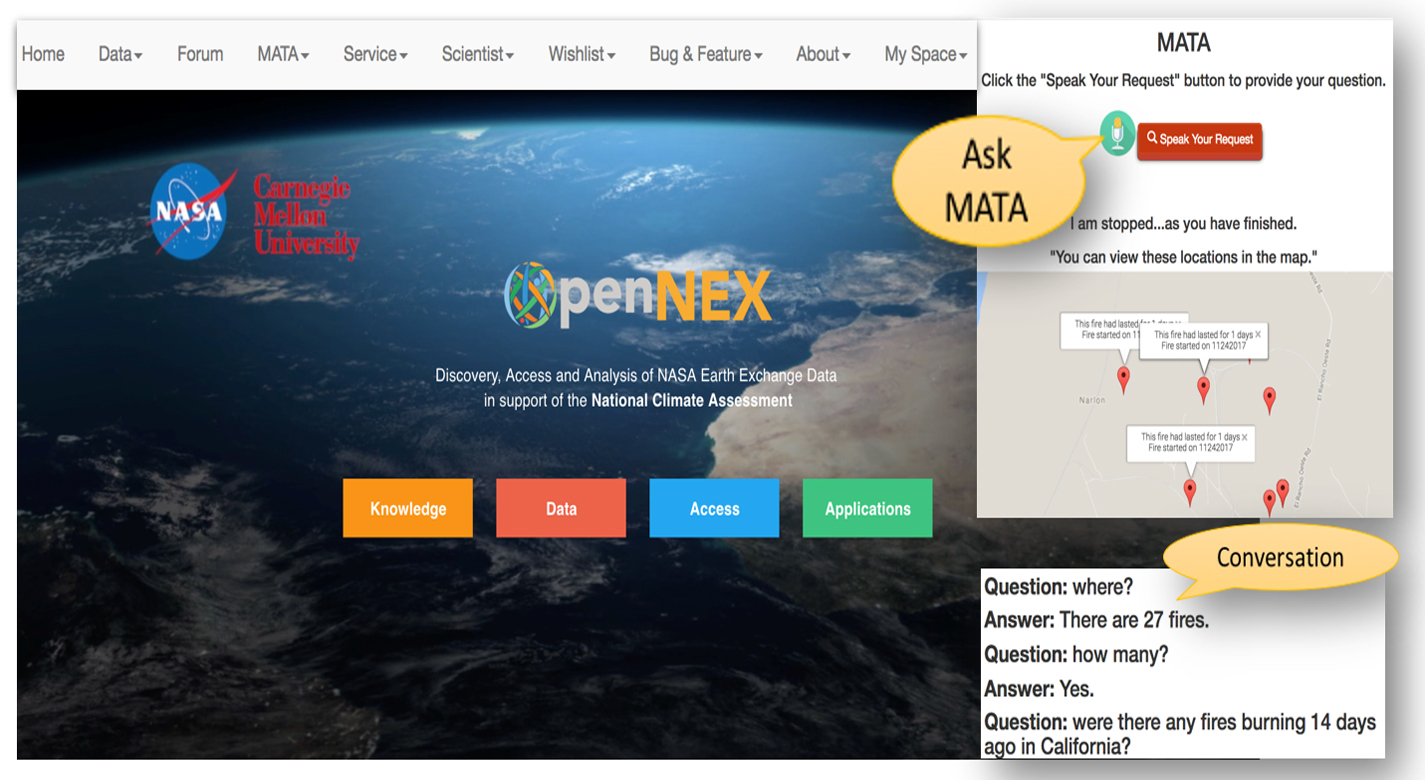 NASA Ames has developed a community-driven, context-aware intelligent research assistant system (MATA) capable of engaging with users conversationally, invoking external community-provided web services to perform actions, and vocalizing the responsive action back to the user. Designed explicitly for geospatial queries of Earth science data, this software application provides conversational computing. It can run on a personal computer or mobile phone, facilitating user interaction with the system. This technology allows users to add new capabilities and Application Programming Interfaces (APIs) so it can be applied for specific applications in areas such as data management, geospatial data and analytics, weather data & forecasting (WD&F), and disaster management.
High Speed, Low-cost Telemetry Access From Space Through NASA's Software-Defined Radio (SDR)
NASA's Marshall Space Flight Center has developed SDR telemetry receiver technology to collect and transmit data to and from small satellites and microsatellites. The SDR concept uses a minimal number of traditional analog radio frequency components to convert RF signals to digital format. Digital signal processing replaces bulky RF components and enables reduced cost, size, weight, and power requirements (SWaP). The NASA SDR enables software and firmware updates that increase the lifespan and efficacy of satellites, and a modular design allows the inclusion of multiple band frequency transmitters and receivers. This technology can be utilized in atmospheric studies, ionospheric studies, and earth observation.
This list is just a small sample from our portfolio of weather monitoring and forecasting technologies available for licensing. You can browse more here.
Follow us on LinkedIn, Facebook, and Twitter to stay up-to-date on all our latest technology offerings. You can also register for our newsletter to receive our latest news and annoucements about our upcoming events.